Eguavoen: We Are Ready For Tunisia in AFCON 2021 Round Of 16 Game
Cerezo-led Eagles set to soar higher than the Carthage Eagles for the second time in 16 years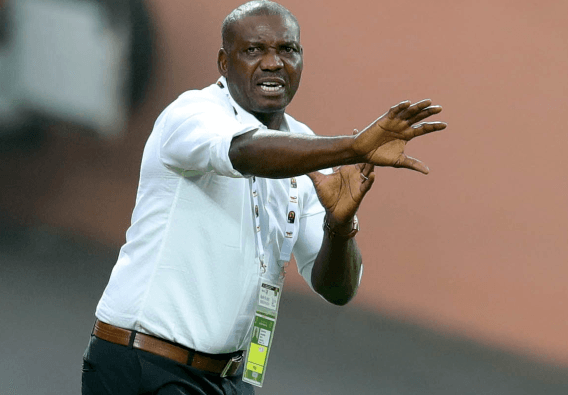 Super Eagles interim manager Austin 'Cerezo' Eguavoen says Nigeria will be ready to face Tunisia in their round of 16 tie in Garoua on Sunday.
Tunisia qualified as one of the four third best teams in the tournament despite losing two games at the group stage and will now face Nigeria in the knockout stage for the fifth time in tournament's history.
Eguavoen who led the Super Eagles to eliminate the Tunisians at the quarterfinal stage in 2006 believes his lightning will strike twice.
Like in 2006, the Eagles recorded a 100% record in the group phase, beating Egypt, Sudan and Guinea-Bissau to top their group and Eguavoen says the team is ready to soar again.
'Yesterday (Thursday) we did recovery training and will start preparations for Sunday's game today. This is the knockout stage and there is no margin for errors,'said Eguavoen who acknowledged the Tunisians won't be an easy prey.
"I have watched the team , they are one of the strongest teams in North Africa, very fast but we will devise the strategy to curtail them and win the game.'
The first time Eguavoen led the Super Eagles to meet the Carthage Eagles of Tunisia, the game ended 1-1 in regulation and injury time before Nigeria triumphed 6-5 in the shootout.