Eguavoen: 'We Plan To Go As Far As Possible At AFCON 2021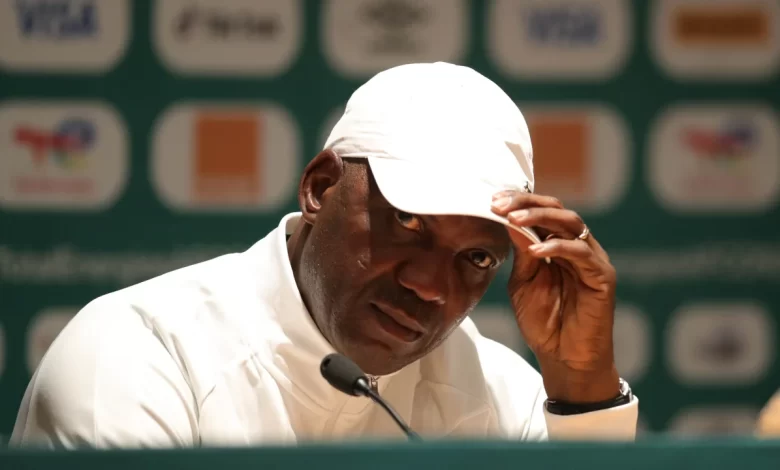 Austin Eguavoen says the Super Eagles want to go as far as possible in the ongoing Africa Cup of Nations as he prepares the team for Sunday's battle for a quaterfinal ticket against the Carthage Eagles of Tunisia.
The Nigeria caretaker manager admits Sunday's game will be a clash of two titans at the Roumde Adjia Stadium in Garoua.
Eguavoen is leading the Super Eagles against the Carthage Eagles for the second time in the first knockout stage of the tournament in 16 years and the 56 year old is hoping he can triumph like he did in 2006.
The Super Eagles were the only side to get the maximum points in the group stage. This will give Augustine Eguavoen men maximum confidence before the knockouts.
Nigeria started the campaign with a 1-0 win over record champions Egypt, followed by a 3-1 victory over Sudan, and concluded the group with a 2-0 win against Guinea Bissau.
Champions in 1980, 1994 and 2013, the group stage maximum tally and entertaining performances may give the Super Eagles the needed morale boast in their hunt for a fourth AFCON title.
"We topped our group with maximum points, but this is a totally different story, and the players and technical staff know this well. We are not done with what we had in the group.
"We will work together for the coming steps. We plan to go as far as possible. Being named best coach of the group stage was because of the players. They make coaches win."
Tunisia deserved to qualify, and we respect each other. We both have the same target which is to win and qualify. We will continue to work in the same way,' Eguavoen said at the post match presser.
Nigeria and Tunisia last met in the third place match in Egypt 2019, with Nigeria prevailing 1-0 on the day.