Ekwutoziam: 'Enyimba ready for new football season'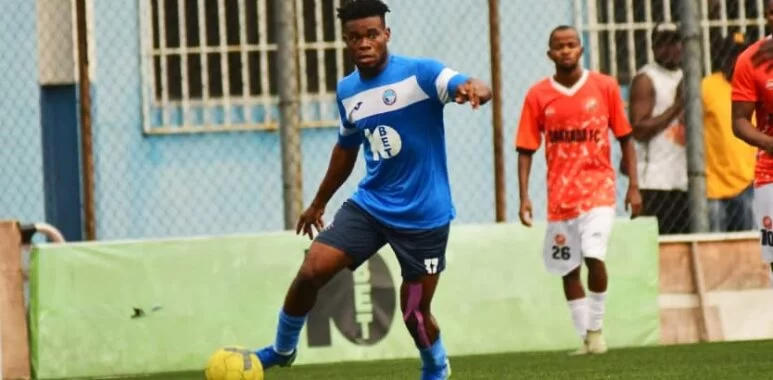 Eze Ekwutoziam says he can only see hunger and determination to succeed in the faces of Enyimba players as they prepare for the new football season.
The 20 year old is convinced the Peoples Elephant will overcome the disappointments of last season and post befitting performances in the 2022/23 campaign.
Ekwutoziam endured a difficult first season at Enyimba last term, with the club finishing in a disappointing seventh position in the Nigeria Professional Football League.
Added to that, Ekwutoziam also had playing minutes difficult to come by as he could only manage a handful of appearances.
But as the 2022/23 season beckons, Ekwutoziam is looking forward to an improved showing for himself and the team overall.
'Flashing back to the previous season, it was indeed a difficult one for the whole team entirely. It wasn't what we wished for. Sometimes the result didn't just come our way the way we planned it but together we kept on working as a team.
'But now we have the opportunity of a new season. There are lots of changes in the team and I feel we are more determined.
'I can see the hunger and determination to succeed. We all are ready and can't wait for the league to get started.
'I am very positive about this season because when you look around you see lots of young players who are really passionate and committed.
'The training sessions and test games have made me see that something good can come out of this team. I see a great future this season and I hope it will be different from the previous one.
'We are all ready. The coaches have done a great job to put everyone in shape, so kudos to them.
'I am just hoping that we have an injury- free season, because if the squad can stay fit, we will come strong,' Ekwutoziam told the club's official website.