Elaine Thompson-Herah sets sights on breaking 100m world record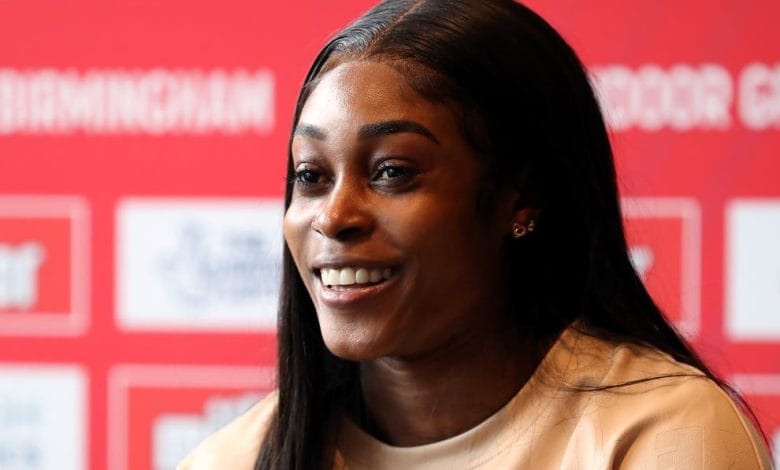 Double Olympic sprint queen Elaine Thompson-Herah has reiterated her desire to break Florence Griffith-Joyner's 34-year-old world record in the 100m.
The Jamaican is one of 10 reigning Olympic or world champions who will compete in Saturday's Muller Indoor Grand Prix in Birmingham.
The 29-year-old, who defended both her 100m and 200m Olympic 2018 crowns last summer in Tokyo, said: "I want to be better, to be the greatest female sprinter of all-time.
"It gives me the drive to get up in the morning to do what I've got to do. But the work has to go in. To get that record you have to be in perfect shape, have perfect weather and a good line-up.
"I will not put pressure on myself, but when that day comes I will nail it. I'm going to nail it. Whenever I get that race, I've just got to get it right."
She will compete in the 60m in Birmingham.
"I want to go below my Personal best (PB) of course and if I could get the world record, no problem," she added. "But I'm not putting myself under any pressure. I'm using these races to see where I'm at right now."