Eliud Kipchoge: I can run faster than 2:01:09!
After Kenyan smashes his own world record at the Berlin Marathon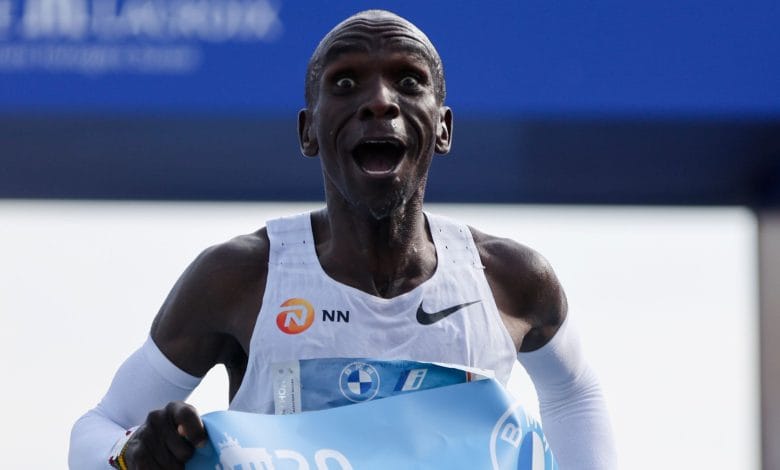 Reigning Olympics marathon champion, Eliud Kipchoge insists he can get even faster after running 2:01:09 at the Berlin Marathon on Sunday to smash his own marathon world record.
The greatest distance runner of all time took half a minute off his previous mark to win his fourth Berlin Marathon.
Kipchoge, 37, has now won 15 of his 17 career marathons, including two Olympic triumphs and 10 major titles
"There is still more in my legs and I still have a future career," warned the two-time Olympic champion.
"My mind is still moving and the body is still absorbing the training. No limitations."
The Kenyan now boasts four of the five fastest marathon times in history.
Kipchoge, 37, went through 10K in 28:23 and reached halfway in 59:51 but such a scorching early pace cost him his chance of a first official sub two-hour time.
The Kenyan is the only man to run a sub-two hour marathon when he clocked 1:59.40 on a specially designed track in Vienna in 2019 but the time is not officially recognised as it was not set in competition.
Asked whether he would attempt a sub-two hour run in Berlin next year, Kipchoge said: "Let us plan for another day. I need to celebrate this record and have to realise what happens. Just roll and see what happens.'