Everton Vs West Ham: Iwobi set to make 190th Premier League appearance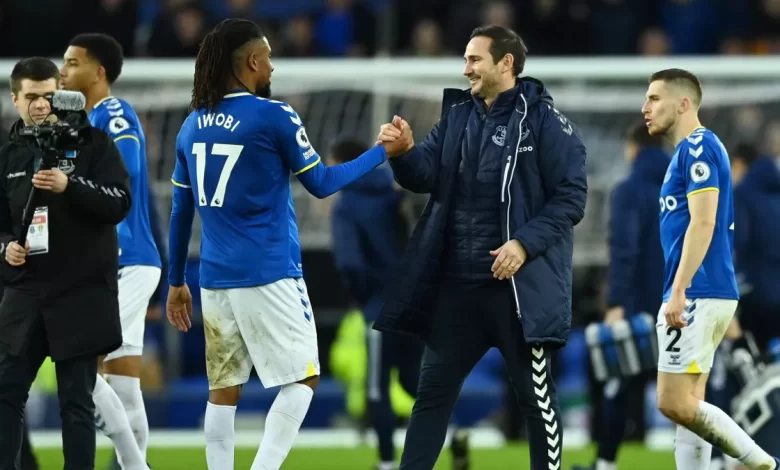 Nigeria midfielder Alex Iwobi will be making his 190th Premier League appearance if he plays when his club, Everton host West Ham in a matchweek eight fixture at Goodison Park on Sunday.
The 26 year old featured 100 times for Arsenal in the competition and has played 89 times for Everton since he switched Emirates stadium for Goodison Park in August 2019.
The Nigerian is enjoying his best start ever to a Premier League season, starting all six games his club has played so far this term.
Iwobi is indeed having his longest spell as a starter in the competition as he has started all the games Everton has played in the competition since March 2022, a run of 18 games.
He will be making his 19th starts if he gets gaffer, Frank Lampard's nod on Sunday.
It will also be his 135th start in 190 games if he starts on Sunday.
The former Arsenal academy graduate will also hope to make his milestone appearance with his first goal of the season in the competition.
If he scores, it will also be his first in 10 appearances against West Ham whom he has won four times against and bagged three assists.
Iwobi has scored 15 times and bagged 21 assists in 189 games in the competition since he made his debut in October 2015.
He has an average of 0.08 per goal and scores every 776 minutes. He has also kept 10 clean sheets and bagged four yellow cards since that time.
He has taken 200 shots with 75 on target and 61 off target and with a 55.15% shooting accuracy.
The Nigerian has completed 5,444 passes in the competition with an 82.97% completion rate.