Ex-Nigeria athletics star Ehizuelen inducted into University of Illinois Hall of Fame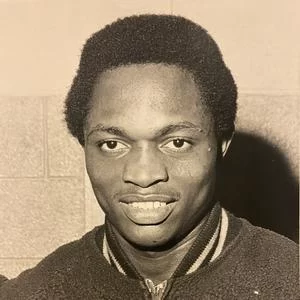 Ex-Nigeria athletics star Ehizuelen inducted into University of Illinois Hall of Fame
Former African long jump indoor record holder (8.26m) Charlton Ehizuelen was among 15 new members inducted into the University Illinois Athletics Hall of Fame over the weekend.
Established in 2016, the Illinois Athletics Hall of Fame recognizes and honours the greatest student-athletes, coaches and administrators in the illustrious 120-plus year history of the insititution.
Ehizuelen, arguably the greatest long jumper Nigeria has ever produced and reigning national record holder in the event indoors is unarguably the greatest jumper in University Illinois history.
He was the NCAA Outdoor Champion in the triple jump in 1974 and in the long jump in 1975, becoming the first African to win either title. He also twice won the NCAA Indoor Championship in long jump in 1976 and 1977.
Ehizuelen won the long jump/triple jump double at the 1975 All-Africa University Games and defended his long jump title four years later.
He qualified to compete for Nigeria at the 1976 Olympics, but Nigeria boycotted after the team had already arrived in Montreal. A torn muscle kept him off the 1980 Olympic team.
Ehizuelen rose from the disappointment of missing the opportunity of becoming the first Nigerian track and field star to win an individual medal at the Olympics to win make history at the 1978 African Games in Algeria where he became the first and only man to successfully complete a long jump () and triple jump double in the history of the Games.
Ehizuelen is now the fourth Nigerian in the last 15 years to be inducted into an American University Hall of Fame after Heptathlete, Patience Itanyi and sprinters Blessing Okagbare and Olapade Adeniken.
Itanyi was West Virginia University's first-ever female track and field national champion and one of the most decorated performers, earning seven All-America honours and establishing six school records from 1995-97. She was inducted into her University's Hall of Fame in 2011.
A year earlier, Adeniken, the first Nigerian to run a sub-10 seconds in the 100m was inducted into the University of Texas in El Paso's Hall of Fame.
A two-time NCAA champion, Adeniken claimed the 1992 NCAA Outdoor Championship titles in the 100m and 200m events.
At the time, he was one of only seven Miners in school history to claim a pair of crowns at a single national meet.
Okagbare was indcuted into UTEP's Hall of Fame in 2017. She won NCAA crowns in the 100m and long jump events during the 2010 outdoor season, the first athlete in collegiate history to achieve such a feat.