'Favour Ofili finishes a great indoor season with a silver medal!'
LSU hails Nigerian for having an incredible season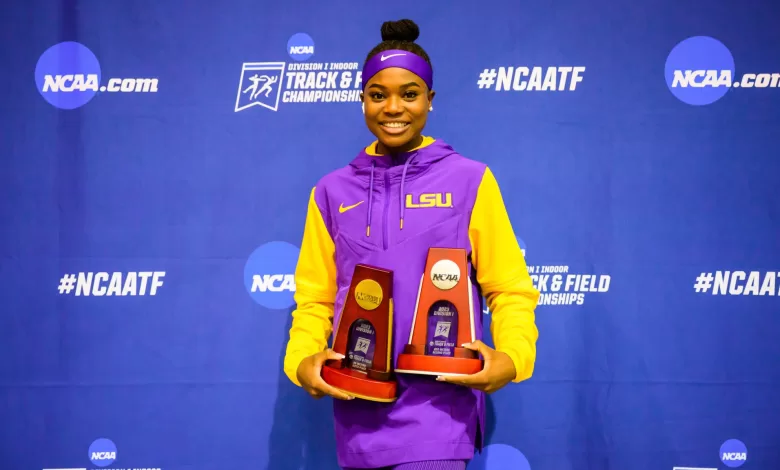 Favour Ofili was the top performer for Louisiana State University track and field team, the LSU Tigers who wrapped up their NCAA Indoor Track & Field Championships on Saturday with five First Team All-American nods.
The LSU men and women scored 24 points combined on Saturday at the Albuquerque Convention Center with Ofili alone accounting for 11 of the points hauled.
Ofili had the highest finish on the day with silver in the 200m event, clocking a time of 22.20 seconds behind University of Texas' Julien Alfred who ran the second fastest time in 200m indoor history to win the gold.
This is Ofili's second time earning National Runner-Up and First Team All-American honours for the indoor 200m after she was also denied the gold last year by University of Arkansas' Abby Steiner who ran 22.16 tow in the title.
In the 60m, the Nigerian ran a time of 7.17 seconds to place sixth and earned First Team All-American honors. Altogether, the Nigerian-track star collected a team high 11 points for the Tigers.
For her incredible feats, the LSU hailed the pretty 20 year old.
'Favour Ofili finishes a great indoor season with a silver!. @FavOfili entered the year with a PR of 22.46 seconds and finishes it with a new best of 22.11 seconds,' wrote the University on their twitter handle, @LSUTrackField.