Favour Ofili runs 10.93s, makes African sprint history
Nathaniel Ezekiel, Nse Uko run second fastest 400m career best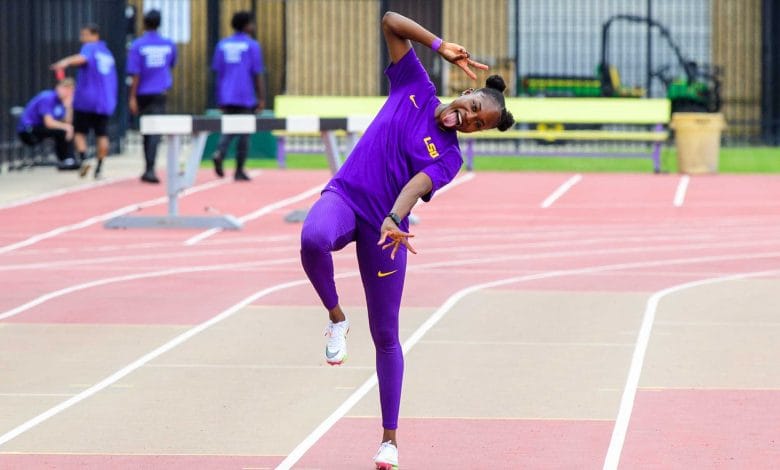 Nigeria's Favour Ofili has made African sprint history after running an African 100m lead of 10.93s to become the second African woman after Namibian, Christine Mboma to race inside 11 seconds in the blue ribband event and 22 seconds in the 200m event.
Ofili achieved the feat after storming home first in the 100m event at the LSU Invitational at the Bernie Moore Track Stadium in Baton Rouge, Louisiana on Saturday.
The 19 year old had a forthnight ago scorched to an incredible 21.96s finish to break the 22.04s African record set by Blessing Okagbare in 2018.
The Nigerian was however a few hours late as Mboma not only successfully completed a sprint hurdle at Gaborone International meet in Gaborone, Botswana same day but also became the first African woman to dip inside 11 seconds in the 100m and 22 seconds in the 200m at the same time.
While Mboma ranks behind the Nigerian in the African 2022 100m top list, the Namibian supplanted Ofili as the fastest 200m runner in the world so far this year with her incredible 21.87s performance.
Ofili's 10.93s effort in the 100m ranks her the fourth fastest woman so far this year behind USA's Cambrea Sturgis (10.87s), Elaine Thompson-Herah (10.89s) of Jamaica and another American, Abby Steiner (10.92s).
She has moved to third in the Nigerian all-time list behind Okagbare (10.79s) and Glory Alozie (10.90s).
She also moved to fifth in the African all-time list behind the Ivorian duo of Murielle Ahoure and Marie-Josée Ta Lou who ran 10.78s each, Okagbare and Alozie.
In the men's 100m at the same venue, a tail wind of 3.0m/s prevented University of Tenneessee freshman, Favour Ashe from becoming the 12th Nigerian and 28th African man to run inside 10 seconds in the 100m after posting an incredible 9.79s performance.
In the men's 400m, Nathaniel Ezekiel ran 46.46s to place ninth. It was his second ever best time in the event for the quartermile hurdler after posting a 46.20s personal best in March in Fort Worth, Texas.
In the women's version, reigning world U20 champion Imaobong Nse Uko also raced to her second best ever time in the event, stopping the clock at 51.66s.
The 18 year old's 51.55s she ran to win the World U20 gold last year in Nairobi, Kenya remains her lifetime best.
In the men's javelin, Chinecherem Prosper Nnamdi threw 73.06m to win. Focus had been on the 19 year old to finally break the Nigeria record of 81.08m set by Pius Bazighe in 1999.
Nnamdi was just a centimtre outside the mark when he threw 81.07m at the Michael Johnson Invitational just last weekend.