Federal Government To Handover Ahmadu Bello Stadium To Kaduna State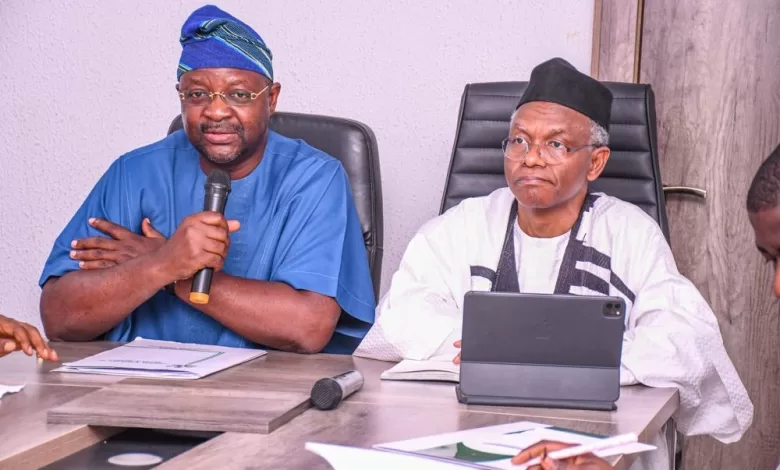 President Muhammadu Buhari has approved the return of Ahmadu Bello Stadium to the Kaduna State Government and thus put the Stadium in the full custody of the State.
The Honourable Minister of Sports and Youth Development, Mr. Sunday Dare disclosed this Friday in his office in Abuja when he received the Executive Governor of Kaduna State, His Excellency, Mallam Nasiru El-Rufai.
He stated that the Federal Government has approved the return of the facility to the State Government and as such, a Memorandum of Understanding would be signed in order to ensure more development of sporting infrastructure in the area.
Dare informed that the Federal Government has concluded plans to formerly handover the Stadium to Kaduna State Government on January 27, 2023 with a view to ensuring more participation of the country's teeming youth in sporting activities.
He explained that the handing over of the facility will witness a signing of Memorandum of Understanding (MoU) with the State Government on the continual development of the sporting infrastructure.
"With the formal handover of the Stadium to the State, Kaduna will now be a muster point for the 19 Northern States to showcase their budding talents as sports in the Zone is now been given a new lease of life", he said.
Dare explained that the Ministry will on January 27, 2023, come to the Stadium in Kaduna; not only to sign an MoU to handover the Stadium to the State but to also witness the novelty match between the Governor and the Minister, organised to motivate young footballers who have chosen to develop the game as a career
He applauded the Governor for leading the trajectory of development in the country through various programmes, projects and initiatives, adding that under the leadership of Mallam El-Rufai, Kaduna has become both the center of political articulation, developmental growth as well as the economic hub for northern political discuss.
The Minister stated further that the Adopt-a-Facility initiative of the President Muhammadu Buhari-led Administration through the Sports and Youth Development Ministry was aimed at leveraging on private investors to renovate and maintain sporting infrastructure across the country.
"When we started the initiative, we approached two individuals from the private sector; Alhaji Aliko Dangote and Chief Adebutu Kessington. The third person we went to was the Governor of Kaduna State, who directed his Commissioner of Sports Development to look into all the aspects of renovation needed at Ahmadu Bello Stadium and undertake the necessary renovation, and that was the starting point", he said.
Dare urged other State Governors without a Federal Government owned sporting infrastructure and Stadium to invest in sporting facilities and athletes, stressing that the move will engage about 65 per cent of Nigerian youth who will in no small measure contribute to the socio-economic development of the country.