Femke Bol battles Mahuchikh and Thiam for European Athlete of the Year award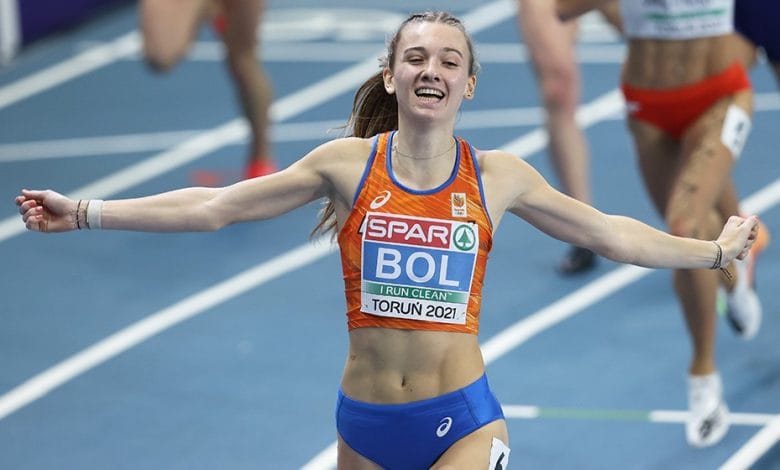 Femke Bol's historic and record-breaking treble at the Munich 2022 European Athletics Championships was the major highlight of her 2022 season
This the 22 year old is putting on the table as she battles Ukraine's Yaroslava Mahuchikh and Belgium's Nafissatou Thiam for the European athlete of the year honour.
Beaten to the 400m hurdles by world record-setting Sydney McLaughlin at the World Championships in Oregon, the Dutchwoman became the first athlete – male or female – to win the 400m and 400m hurdles titles at the European Athletics Championships.
Her winning time in the 400m of 49.44s at the European Athletics Championships was the fastest winning time since Marita Koch won her third successive title in Stuttgart 1986.
Mahuchikh will be staking her remarkable feat at the World Indoor Championships where she won the High Jump gold and at the European Athletics Championships where she also won the gold at just 20 years of age to challenge Bol.
The Ukrainian's best performance of the year came at Brussels Diamond League where she cleared 2.05m to match Inha Babakova's long-standing national outdoor.
For Benin Republic born Thiam, her confirmation of herself in 2022 as one of the best multi-eventers of all time will come into play in deciding if she deserves the award as the best athlete in Europe.
Thiam won the gold medal at both the World Athletics Championships and the European Athletics Championships to complete her second Grand Slam of major titles one day before celebrating her 28th birthday.
Having already won back-to-back Olympic gold medals, Thiam regained her world heptathlon title in Oregon before successfully defending her European title in Munich.