Femke Bol crowned 2022 women's European Athlete of the Year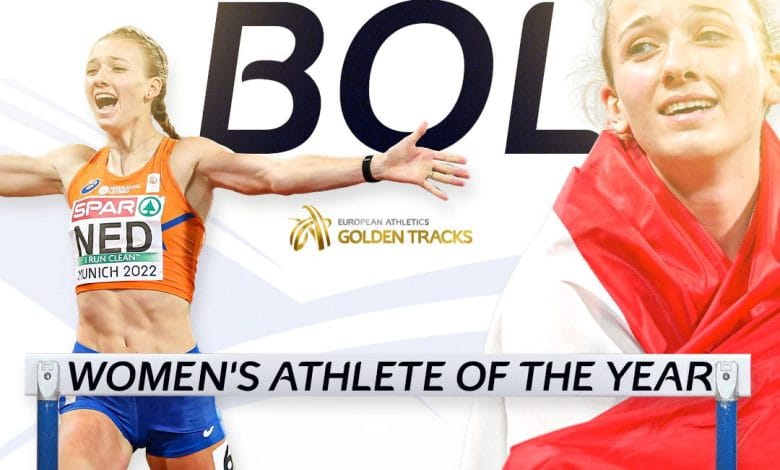 Femke Bol has been crowned European Athletes of the Year at the Golden Tracks award ceremony which was held in the Estonian capital of Tallinn on Saturday evening.
Bol becomes the fourth Dutch winner of the women's European Athlete of the Year trophy in eight years, following in the footsteps of Dafne Schippers (2014, 2015) and Sifan Hassan (2021).
The 22 year old was one of the standout athletes of the European Athletics Championships, winning a unique and remarkable treble. She began her campaign in the Bavarian city with victory in the 400m in 49.44 – the fastest winning time at the championships for 36 years – before winning the 400m hurdles in a championship record of 52.67.
'I think the only other person to win three gold medals like this at a European Athletics Championships was my compatriot Fanny Blankers-Koen. I'm not a superstar like her yet but one day I hope to be and this just gives me extra motivation,' commented Bol.
She was one of three finalists for the women's European Athlete of the Year trophy alongside Ukraine's world indoor and European high jump champion Yaroslava Mahuchikh and Belgium's world and European heptathlon champion Nafissatou Thiam.
Bol is not among the 10 nominees for the women's world athlete of the year.