Feyenoord fans embark on crowdfunding campaign to buy Dessers
Over €25,000 of €4m asking price raised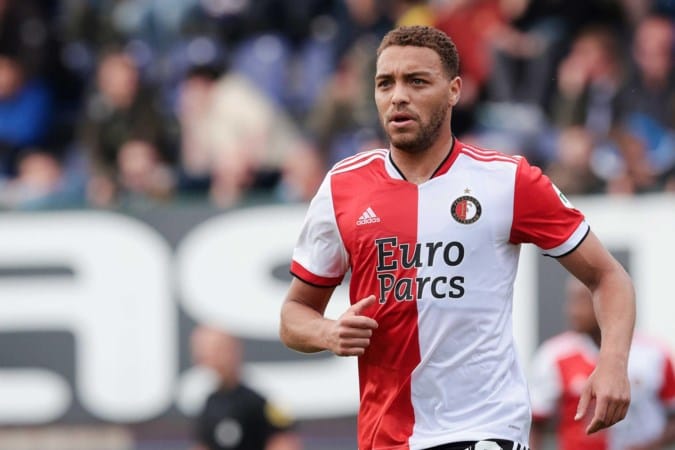 Over €25,000 has been raised by fans of Dutch Eredivise side, Feyenoord who want the club to sign on loan Nigerian striker, Cyriel Dessers from Belgian side, RC Genk permanently.
The crowdfunding campaign was started by a supporter a few days ago but Feyenoord is not happy with the move by the supporters.
Meanwhile, Feyenoord are keen to buy Dessers from his Belgian employer Genk. The Rotterdammers must therefore use the purchase option that was stipulated when entering into the lease when he was brought in literally minutes before the transfer deadline last summer.
The striker has become a sensation in Rotterdam thanks to the goals he has scored in the European Conference League.
In the first half of this season, it did not look like Feyenoord would have the resources to actually take over Dessers for four million euros.
After the glorious European season to date, the club wants to continue to build and keep the team strong.
The fact that a supporter has started a crowdfunding campaign in recent days is purely coincidental and does not play a role in Feyenoord's decision to get Dessers.
In fact, the club is a bit upset with that action. Tens of thousands of euros have already been collected.
It even made trainer Arne Slot decide to say something about Feyenoord's 3-1 win away at Fortuna Sittard on Sunday.
Slot: "It shows how extremely compassionate these supporters are and how extremely they value him as a striker. It is also very nice that more than 25,000 euros has already been deposited, if I understand correctly.
That they want to spend their self-earned money on Dessers. A really nice move, but it has no chance of success. This is really impossible from a legal, fiscal and regulatory point of view."
The trainer immediately expressed his hope towards other moneylenders. Very wealthy Feyenoord supporters could ensure that Dessers is bought from Genk in another way. "I hope this will be followed by those much more wealthy men."