Former Chelsea Star, Sutton tips Saka and Jesus to destroy Liverpool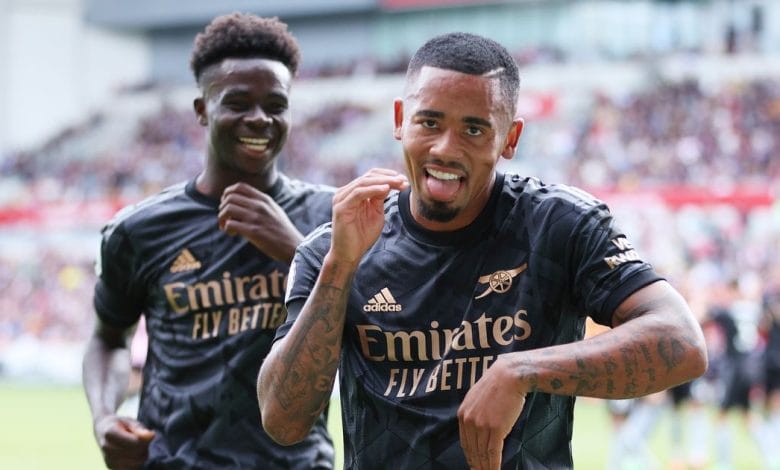 Former Chelsea striker Chris Sutton has warned Liverpool to be wary of Bukayo Saka and Gabriel Jesus when they meet Arsenal Sunday afternoon at the Emirates stadium.
Sutton, a BBC pundit believes the duo will create a lot of problems for the Liverpool defenders.
Arsenal have scored as many as 20 goals in the Premier League so far this season while Liverpool have conceded nine goals in seven league games.
'The way Arsenal went at Tottenham last weekend was impressive, and bodes well for this game too,' Sutton wrote.
'While the Gunners are playing well and are full of confidence, things still aren't right at Liverpool as far as I can see.
'Jurgen Klopp's side were very comfortable against Rangers in the Champions League on Tuesday but they weren't tested defensively.
'Here, Bukayo Saka and Gabriel Jesus won't give them a minute's peace.'
While Jesus will be looking to score his fifth home goal in the Premier League against Liverpool, Saka will be seeking to net his first goal and provide his first assist in what will be his fourth game in the competition against the visitors.
Overall, Jesus has featured 12 times against Liverpool across all competitions and has scored five times and bagged three assists.
The Brazilian has scored 63 goals in 167 Premier League games and has recorded 128 wins.
Saka has made nine appearances against Liverpool across all competitions and has bagged three assists with none coming in the Premier League.
In the Premier League, the Nigeria-born Saka has made 105 appearances and has scored 18 times and provided 19 assists.