Four Things To Look Out For At Lausanne Diamond League Meeting On Friday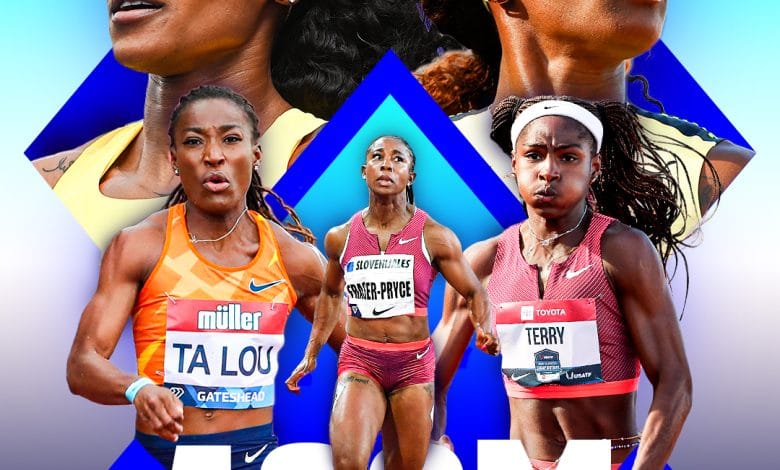 Shelly-Ann Fraser-Pryce, Neeraj Chopra and Tobi Amusan all return to Wanda Diamond League action at the 11th meeting of the season in Lausanne this Friday.
Amusan v Camacho-Quinn
It has been a vintage year in the women's 100m hurdles so far, with Nigeria's Tobi Amusan and Puerto Rico's Jasmine Camacho-Quinn leading the charge. Amusan smashed the world record at the World Athletics Championships in Oregon in July, and currently leads the qualification standings with 22 points. Yet Camacho-Quinn has the most wins on the Wanda Diamond League circuit this season, and she also beat Amusan in Stockholm, their only meeting in the series so far this year. In Lausanne, the two rivals will go head to head again, with both needing just a few more points to secure their place in the final.
Jamaican one-two-three
After a record-breaking year in 2021, Jamaica's female sprinters have only got better this summer, with Shelly-Ann Fraser-Pryce, Shericka Jackson and Elaine-Thompson-Herah claiming five out of six medals at the World Athletics Championships and currently occupying three of the top four spots in the Diamond League standings. The three legends will all go head to head for the first time in this Diamond League season on Friday, with all hoping to clinch their place in the final with another podium finish. Following her world leading performances in Silesia and Monaco, world champion Fraser-Pryce will be favourite to take the eight points.
First win of the season for Tamberi?
Reigning Diamond League champion Gianmarco Tamberi appears to be hitting his stride, having claimed his second European Championships gold medal in Munich earlier this month. The Italian still has work to do in the Diamond League, however. He is currently third in the qualification standings, and will look to pick up his first win of the season in Lausanne. At the Stade de la Pontaise, he will go up against standings leader Django Lovett and world champion Mutaz Barshim, who also needs a few more points if he is to qualify for the final.
Chopra eyes final on return
It has been an emotional summer for Indian javelin star Neeraj Chopra, who stormed to the silver medal at the World Atheltics Championships in Eugene before injury forced him to sit out the Commonwealth Games a month later. Unable to defend his title in Birmingham, Chopra will no doubt be chomping at the bit when he returns to action in Lausanne. After narrowly missing out to Anderson Peters in Stockholm earlier this season, the Indian will want to pick up his first ever Diamond League win, and in doing so join Peters, Jakub Vadlejch and Julian Weber on the entry lists for the final.
Culled from Diamond League website