Fraser-Pryce: 'I always come into races expecting to run fast'
Clocks 10.66 seconds 100m World Lead at Diamond League Meet in Silesia, Poland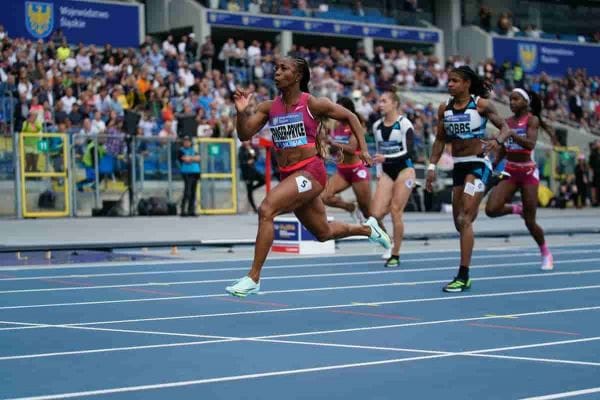 The Memorial Kamila Skolimowska at Silesia Stadium in Chorzow, the first ever Diamond League meeting to take place on Polish soil, was highlighted by nine meeting records and six Polish all-comers records.
Five-time 100m world champion Shelly Ann Fraser Pryce improved her fastest time in the world this year in the women's 100 metres by 0.01 to 10.66 to win for the second consecutive year on the blue track of the Slaski Stadium in Chorzow, Poland.
USA's Aleia Hobbs dipped under the 11 seconds with 10.94 to take second place ahead of Marie Josée Ta Lou (11.00). Gina Luckenkemper from Germany was the best European sprinter in fourth place in 11.10 ahead of Olympic 4×100 champion Briana Williams from Jamaica (11.11).
The Jamaican says she is not surprised by her performance.
'I always come into races expecting to run fast. Last year I set a meeting record here. Now it is a Diamond League and it is a lot more competitive with many top athletes.
'I came here prepared it may be cold or raining, but it was not so bad. It actually got warmer later in the day. Last year I felt a lot of pressure on me and this year I decided to just have fun.
'It is amazing to be this consistent. I am always excited to compete and see what I can do'.
In the women's 200m, reigning world champion Shericka Jackson claimed victory in 21.84 ahead of world 400 metres champion Shaunae Miller Uibo from Bahamas (22.35) and world 4×100 gold medallist Jenna Prandini (22.39).
'The race went according to plan. I just wanted to execute, focus on my lane and not look at what my rivals were doing. I approach all my races like that. I am not thinking about the world record', said the Jamaican.