Furious Tuchel can't explain how Conte escaped ban
After row in Chelsea Vs Tottenham game on August 14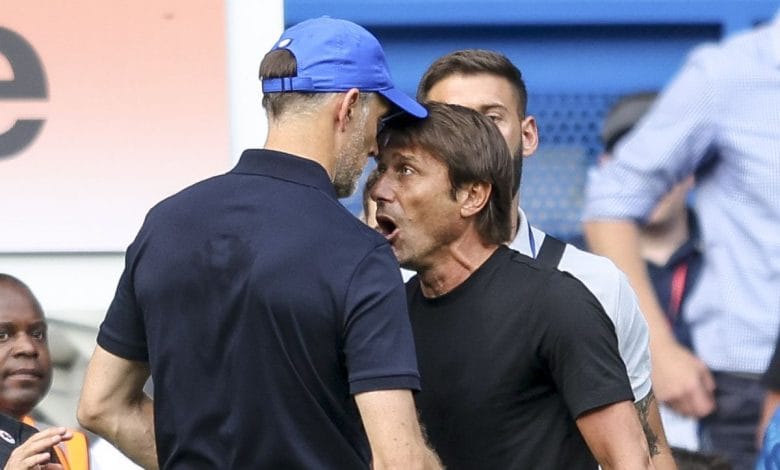 Chelsea boss Thomas Tuchel does not understand why Antonio Conte, coach of Tottenham Hotspur wasn't suspended after their touchline row.
Conte and Tuchel hit headlines a couple of weeks ago following two different clashes during and after Chelsea-Tottenham at Stamford Bridge.
Conte was handed a £15,000 fine but avoided suspension following the incident, whilst Tuchel was handed a £35,000 penalty and a one-match ban.
The independent regulatory commission explained that "it was quite clearly Tuchel who instigated the confrontation between himself and Conte by choosing to grip the latter's hand and jolt him back after he had passed him by."
Tuchel seemed surprised by the decision and suggested that Conte also had a role in their clash, so he had to face the same punishment.
"My understanding was that we both had our impact in this situation and both got sent off," Tuchel said at a press conference, as quoted by Football London.
"I can understand that I get a ban, I get a fine. What I don't understand is that the other coach does not get the same punishment. Is hard to understand for me."
Chelsea and Tottenham will face again in North London on February 25, 2023.