Gernot Rohr: Super Eagles have been built to win for five years
Tips Nigeria, Cameroun for AFCON 2021 title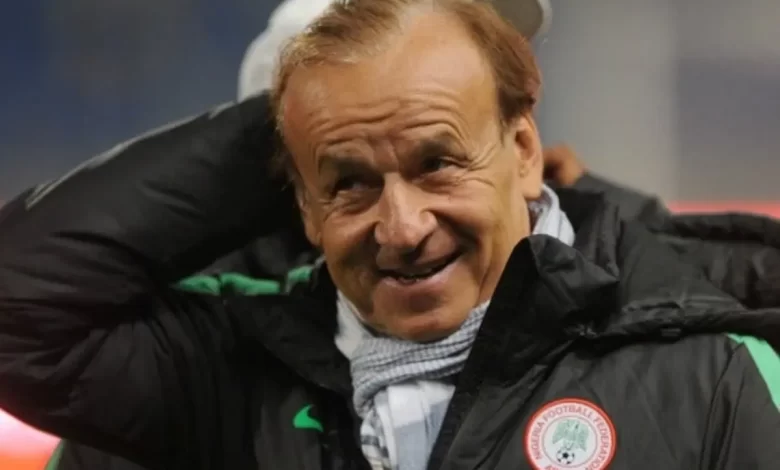 Former Nigeria coach Gernot Rohr says the Super Eagles that are exciting the world at the ongoing 33rd Africa Cup of Nations are showing the results of what they have learnt in the last five years.
To the German, the Eagles who won all three of their group games, scoring six and conceding just once did not surprise him.
"This is the team with the most legs, the most efficient. The team has been built to win for five years. They know each other very well,' says Rohr in an interview with French daily newspaper Ouest France.
Although Rohr conselled the Eagles to be wary of their round of 16 opponent because it is the knockout stage, he believes the Nigerians are one of two favorites for the title.
"The Super Eagles are for me the favorite after the group stage. They must however not develop stage fright at the stage albeit I believe the boys can handle the pressure. Yes, they are a young team but some of the players have matured. Some have played in the World Cup in Russia, an experience which must help the team now".
Rohr, sacked as Nigeria manager in December 2021 a few weeks to the start of the tournament has tipped Nigeria and Cameroun as favorites to lift the AFCON 2021 trophy next month.
"Cameroon have great players, an important offensive potential. They are at home and they have the support of the public which is an advantage. It provides the team with additional strength. I expected them at least in the semi-finals. It's a minimum. "
The defensive problems of the Indomitable Lions (at least conceding one goal per game in the group stage) do not necessarily worry Rohr .
"This is often the case in Africa. It's hard to build a good defense. They are players more forward-looking, risk-taking, creative."