Giannis Antetokounmpo placed into NBA's COVID-19 protocols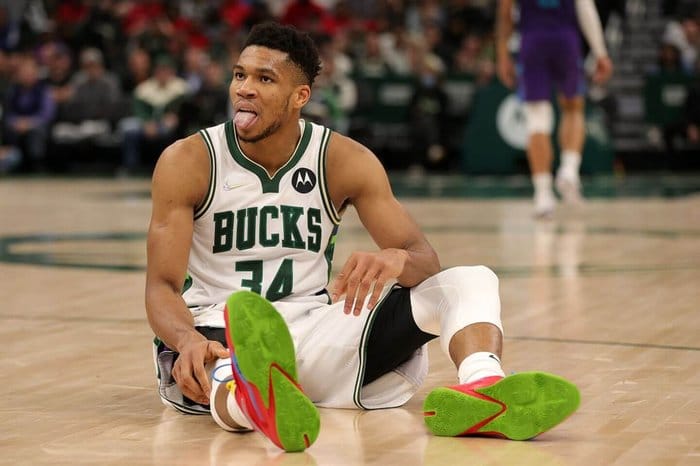 Giannis Antetokounmpo is the latest NBA star to be sidelined by COVID-19.
The league's injury report on Tuesday night listed the two-time MVP as out for the Milwaukee Bucks' game against the Indiana Pacers on Wednesday because he's in the health and safety protocols.
Milwaukee's Wesley Matthews and Donte DiVincenzo also have entered the COVID-19 protocols and won't play Wednesday.
Antetokounmpo played Sunday at New York and Monday at Boston. He had a triple-double in the
He's averaging 27 points, 11.6 rebounds and 5.8 assists this season.
Players who test positive can clear COVID-19 protocols with two negative PCR tests within 24 hours like LeBron James recently did.
If not, "the Greek freak" will likely be spending 10 days in isolation away from the team without conducting physical activity.
If he has to spend the full number of days in isolation, the Greek basketballer will miss the Bucks' Christmas Day clash with the Celtics at Fiserv Forum