Grace Nwokocha provisionally suspended by AIU for anti-doping rule violation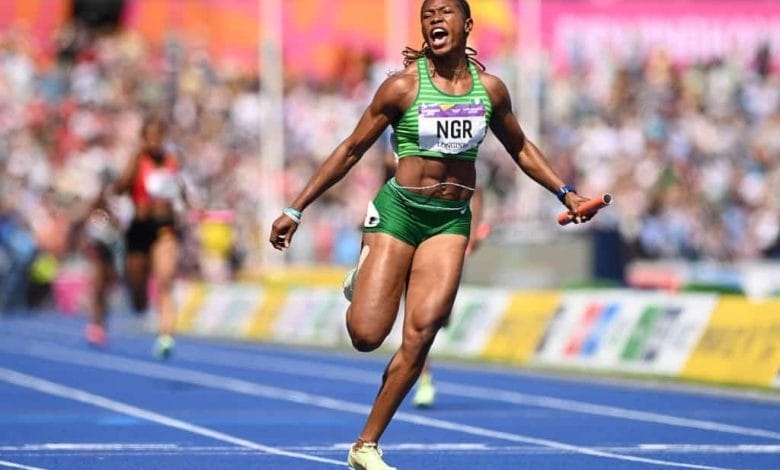 The Athletics Integrity Unit, AIU, has provisionally suspended Nigerian runner, Nzubechi Grace Nwokocha, for the Presence/Use of Prohibited Substances (Ostarine & Ligandrol).
The AIU, in a tweet said Nwokocha, a member of the gold medal-winning and African record-setting Nigeria women's 4x100m relay team at the XX11 Commonwealth Games in Birmingham, United Kingdom is barred temporarily from participating in any competition or activity until the matter is fully determined.
Nwokocha, 21, was issued the notice of provisional suspension which explains that an adverse analytical finding has been reported in a sample collected from her on 3 August, 2022 during the Commonwealth Games in Birmingham.
The urine sample was tested at the World Anti-Doping Agency accredited laboratory in London and the analysis of the sample revealed the presence of Ostarine and Dihydroxy-LGD-4033.
According to the AIU, Ostarine and Ligandrol are selective androgen receptor modulators which are prohibited substances on the WADA 2022 Prohibited List.
The consequences of Nwokocha's action if not proved otherwise will mean she will get up to a four year suspension effective August 3, 2022.
The consequences will also include the disqualification of the women's 4x100m team since she anchored the team to the historic gold and African record,forfeiture of any medals, diplomas, points and prizes in relation to the Commonwealth Games.