Guardiola hails history-maker, Haaland
Says the Norwegian's incredible winner reminded him of Cruyff goal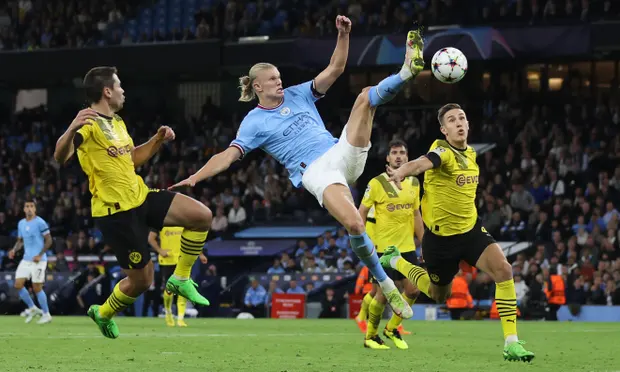 Erling Haaland (22 years and 55 days) on Wednesday became the youngest player in Champions League history to score for and against the same side in the competition (Borussia Dortmund), surpassing Álvaro Morata for/against Real Madrid (22years and 194 days).
The Norwegian's winner in Manchester City's 2-1 win against Borussia Dortmund at the Etihad stadium is the 26th goal he has scored in 21 appearances in the competition which means he has been scoring, on average, every 26 minutes, the best goal ration by any player in the history of the competition.
Manchester City coach, Pep Guardiola has compared the 22 year old's acrobatic volley to one his great friend and mentor, Johan Cruyff, once scored for Barcelona.
'Maybe the people who know me know the influence of Johan Cruyff in my life as a person, a mentor, a manager,' said Pep.
'Years ago, he scored in Camp Nou an incredible goal versus Atletico Madrid, it was quite similar today with Haaland and
the moment he scored it I thought 'Johan Cruyff', it was quite similar,' said a delighted Guardiola.