Gusau: Super Falcons will be ready for FIFA Women's World Cup challenge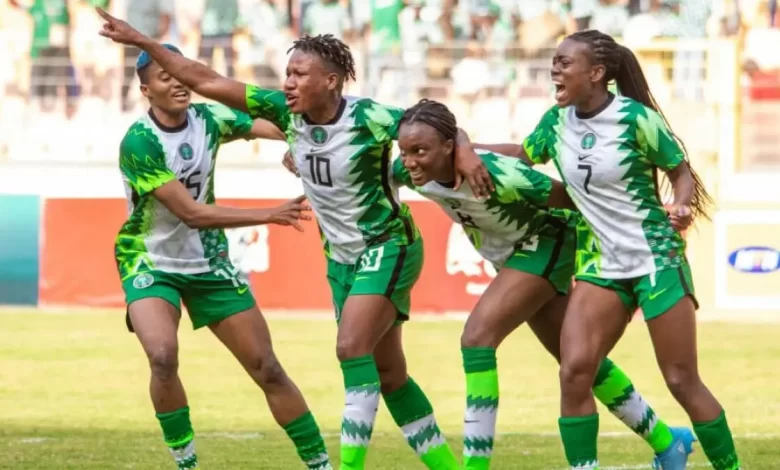 President of Nigeria Football Federation, Alhaji Ibrahim Musa Gusau has assured that nine-time African champions Nigeria will be ready to put up an excellent show when the 9th FIFA Women's World Cup™ finals commence in Australia and New Zealand on 20th July.
"Nigeria is very excited to be amongst the 32 finalist countries for the FIFA Women's World Cup; the first to be co-hosted and the first ever for 32 teams. It is indeed a historic moment for us at the NFF and the Super Falcons and indeed for all the other teams that qualified.
'Indeed, the Government and people of Nigeria have high expectations for this year's FIFA Women's World Cup competition.
'Our Super Falcons have been preparing hard and still preparing to make an excellent run in Australia and New Zealand…we want to assure you that our Super Falcons will not be coming to Australia and New Zealand just to make up the number," Gusau said at the Nigeria leg of the FIFA Women's World Cup Trophy Tour at the Transcorp Hilton Hotel, Abuja on Sunday morning.
The day's programme started at the Anglican Girls Secondary School, Apo where the school's fascinated 115 students took turns to take photographs with the original Trophy, alongside the five-member FIFA team and a number of NFF Management officials.
The main event at the Transcorp Hilton also had the Australian High Commissioner to Nigeria, Her Excellency Leann Johnston.