Haaland: 'If I time my runs perfectly I know no one can stop me from scoring'
Manchester City forward speaks on hat-trick, De Bruyne partnership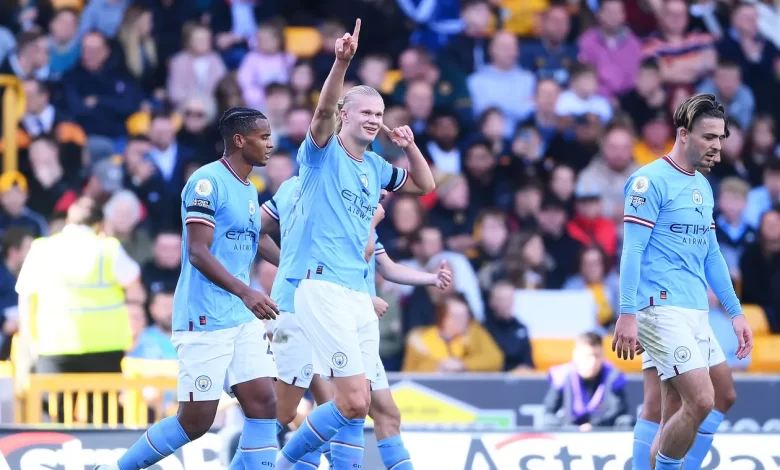 Erling Haaland, the historic-making Manchester City forward says he will continue to bang in the goals with the kind of teammates he has at the club, especially Kevin de Druyne.
The Norwegian scored thrice in Manchester City's 6-3 demolition of city rivals, Manchester United at the Etihad on Sunday and became in the process the first player in Premier League history to score a hat-trick in three consecutive home games in the competition.
Haaland had predicted before the game he would be unstoppable if he timed his run well and got the supplies from De Bruyne.
'If I time my runs perfectly I know no one will stop me. If Kevin de Bruyne finds me, you can't stop me, I have the speed as well,' the 22 year old said shortly before the game.
He lived up to his boasts as he scored two of his three goals via De Bruyne's assists.
In Haaland (17) and De Bruyne (10), Manchester City thus have both the highest scorer and highest assister in Europe's big five leagues in all competitions this season, with De Bruyne already assisting Haaland five times.
Haaland paid tribute to the entire team after the game after netting his 14th Premier League goal in just eight games.
"I know how good my teammates are and I felt it today and I felt it in training. It's a hungry club who want to succeed. It's hard to explain, you have to experience the energy or the aura around it."