Haaland sets new Premier League goal record
Becomes first player to score nine goals in his first five appearances in the competition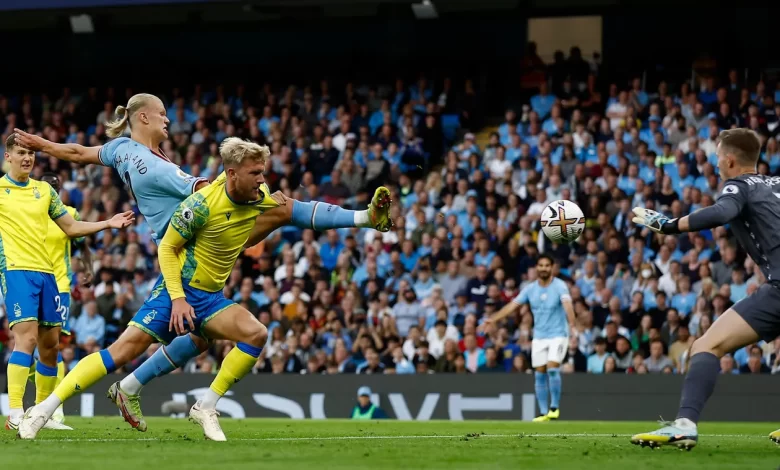 Erling Haaland has become the first player in Premier League history to scored nine goals in his first five appearances.
The Norwegian hits a first half hat-trick against Nothingham at the Etihad stadium to set the new competition record,
surpassing Mick Quinn and Sergio Agüero who scored eight times for Coventry City (1992/93) and Manchester City (2011/12) respectively.
Haaland scored on 12, 23 and 38 minutes to put the Cityzens 3-0 up at half time.
The 22 year old has now scored two back-to-back hat-tricks in only his fifth appearance in the competition.
Haaland has also scored more Premier League goals than 15 of the 20 Premier League teams this season, including Chelsea (six) and Manchester United (four).