Havertz tests negative for Covid-19, returns to Chelsea training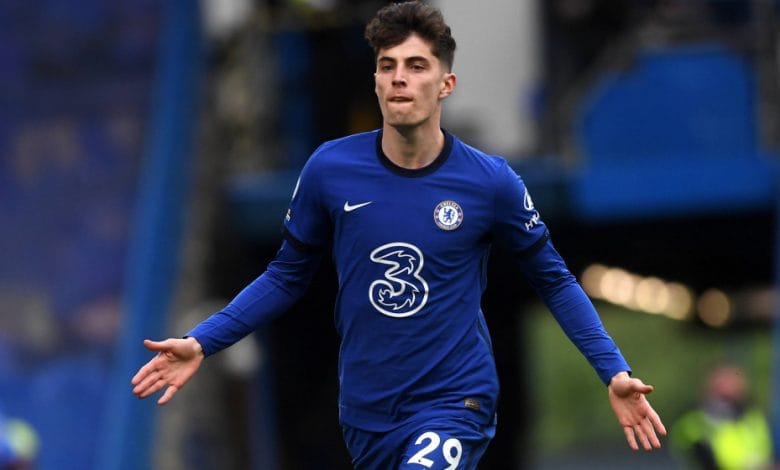 Chelsea manager Thomas Tuchel has confirmed that Kai Havertz has tested negative for Covid-19 and has returned to training as usual.
Havertz missed Thursday's 1-1 draw with Everton after complaining of feeling unwell, and he was sent for a Covid test after Romelu Lukaku, Ben Chilwell, Timo Werner and Callum Hudson-Odoi all tested positive.
Fortunately, Tuchel confirmed in a press conference on Friday that Havertz's test had come back negative and he was feeling well enough to return to training.
"No more positives yet, but the lottery starts again tomorrow morning," he said. "In the moment, we are happy that Kai has more than one negative result so he is back in training."
He returns to training alongside midfielder Mateo Kovacic, who tested positive last week and was freed from his isolation on Friday.
Kovacic's comeback comes at an excellent time as Tuchel went on to reveal that both Jorginho and Ruben Loftus-Cheek are doubtful for Sunday's meeting with Wolverhampton Wanderers because of their ongoing injury battles.
"If you want my very honest opinion [on when Kovacic could be ready to return to action], we have Jorginho in doubt for Sunday because he's in pain, we have Ruben Loftus-Cheek in doubt because he's in pain.
"Do we know that they can travel with us on Saturday? No, no we don't. I don't know if it's possible for them to play on Sunday. Maybe we'll start with N'Golo [Kante] and Mateo. Would that be fair? I don't know. Would that be possible? I don't know, but maybe. Maybe we do, because… who else?"