Horrendous record!: Injured Iwobi makes it eight EPL games without a win Vs Aston Villa
Nigerian down with harmstring injury, may be out for a few weeks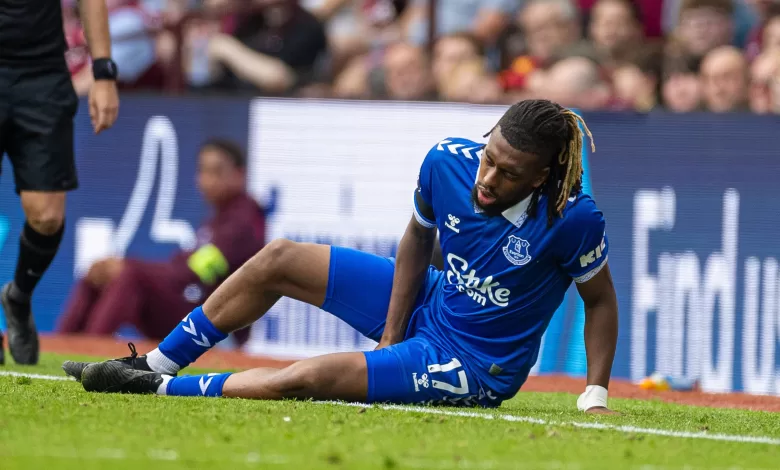 Alex Iwobi was forced off in the second half in Everton's 4-0 demolition at Villa Park, making it the Nigerian's sixth loss in eight appearances against
Aston Villa.
Interestingly, the Nigerian did not play against Aston Villa while at Arsenal as he was an unused substitute in the two games he was in the matchday squad.
He played his first game against Aston Villa in the Toffees' 2-0 loss at Villa Park in August 2019, featuring for the final 28 minutes.
Meanwhile Everton manager, Sean Dyche has admitted it appears the Nigeria international has a hamstring injury that may need some time to settle down.
Dyche said: Alex, we're just waiting on that but it looks like a hamstring injury. It's unusual for hamstrings to settle down very quickly so he's likely to
be out.'
Iwobi has made 52 straight starts for the Toffees since he retuned from two bench roles against Tottenham and Wolves to score the only goal in th 1-0 defeat
of Newcastle at Goodison Park in March 2022.
The 27 year old will likely miss Everton's game against Wolves at Goodison Park next weekend. He has scored thrice, won twice and lost four times in eight
games against The Wanderers.