How D'Tigress can qualify for FIBA Women's World Cup in Sydney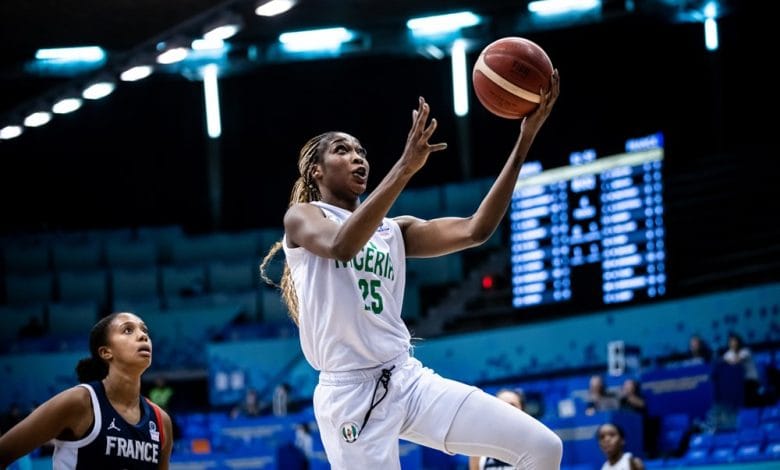 Nigeria's D'Tigress claimed a famous first ever win against France with a gripping 67-65 comeback success but will need to eitherrr beat Mali in their final game or if other results go their way.
France has qualified because of their positive point average (+9) in case of a tie with Nigeria and Mali.
One last ticket for Sydney is now available between Nigeria and Mali.
With a win against Mali, Nigeria will qualify. They will also qualify if they lose by 6 or less point if France beats China on Sunday.
Mali will secure a qualification by winning by 7 or more points against Nigeria. If they win by less than 7 points, they will need France to beat China in order to qualify.
D'Tigress will however be bouyed by the manner of their victory against France.
Down by 20 points after the opening exchanges (11-31), Nigeria gradually reeled France back in, helped by an amazing half-court buzzer-beater at the end of the third period by Promise Amukamara.
Nigeria then took the lead midway through the last quarter to set up a dramatic conclusion. And, in what proved to be a compelling roller-coaster finish, both nations could have taken victory, but it was Nigeria who got it done,
They were mainly inspired by Victoria Macaulay, who showed out with 19 points, 5 steals, 4 rebounds and 4 assists, while France were punished by a massive 25 turnovers.