How Super Eagles can qualify for 2023 AFCON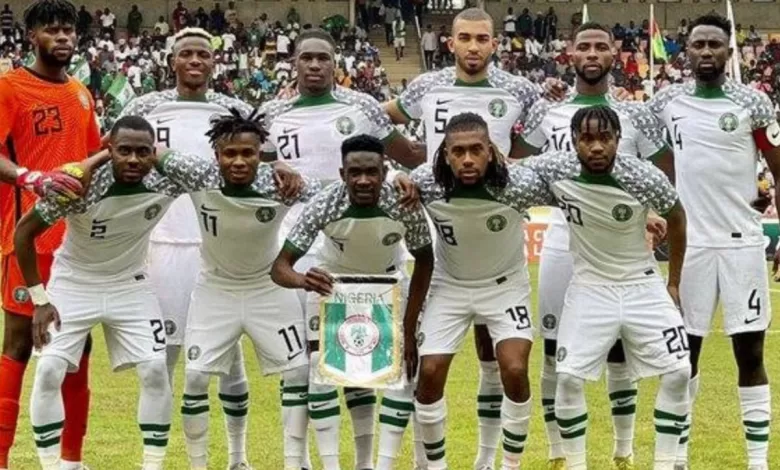 The Super Eagles are back on top of their qualification group after beating Guinea Bissau 1-0 Monday to avenge their 1-0 loss three days earlier in Abuja.
The Eagles will qualify if they win their remaining two games against Sierra Leone and Sao Tome and Principle.
But what happens if they lose both games or win just one? The permutations have begun unlike the last time when the team qualified with games to spare.
A win for Nigeria in Freetown when they take on the Leone Stars this June will ensure they remain top of the group irrespective of Guinea Bissau's result when they visit Sao Tome and Principle.
Sierra Leone have been a bogey team for the Super Eagles and the Nigerians had to come from behind to beat them 2-1 in Abuja last June courtesy of goals from Alex Iwobi and Victor Osimhen.
A draw in Freetown could also be enough to take Nigeria to Ivory Coast for the tournament proper especially if Guinea Bissau fail to win at Sao Tome and Principle.
With the top two going through, a draw will take Nigeria's points to 10, four against Sierra Leone and this effectively ends the Leone Star's bid as far as catching Nigeria is concerned with just a game left.
What happens if the Super Eagles lose in Freetown? The Nigerians will still have their destiny in their hands as they only need to beat Sao Tome in Abuja in September to go through.
Nigeria can also go through if they lose in Freetown and draw with Sao Tome in Nigeria. This will however depends on the result from the final game between Guinea Bissau and Sierra Leone in Bissau in September.
A loss in Freetown will take Sierra Leone's points to eight, one behind. This means the Leone Stars will still need to beat Guinea Bissau to go past Nigeria.
If Guinea Bissau wins their next game (Vs Sao Tome) and the Eagles lose in Sierra Leone, the Djurus will go top of the group and needs only a draw when they host Sierra Leone to scale through.
There is the question of head-to-head rule if Nigeria is tied with either Sierra Leone and Guinea Bissau.