Iheanacho seeking for first EPL goal vs Southampton in seven years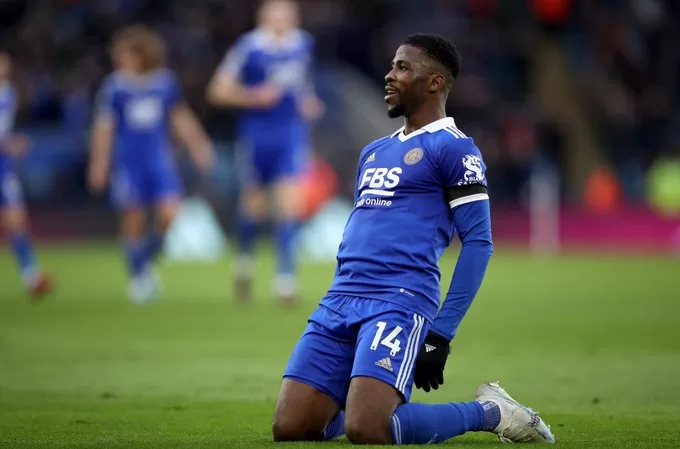 Leicester City forward Kelechi Iheanacho will be seeking to celebrate his nomination for February Premier League player of the month award with his sixth goal across all competitions this term when he visits the Saint Mary's stadium for his club's matchweek 26 clash with their host, Southampton.
The Nigerian has been in a rich vein of goalscoring form this year, netting four of his five goals in 2023 but the Nigerian is yet to score against Southampton in the Premier League since he scored the third of his three goals in October 2016 when he rescued a point for Manchester City in the 1-1 draw at the Etihad stadium.
Iheanacho netted twice in his first ever game against the Saints, scoring on 44 and 78 minutes in Man City's 42 loss at the St Mary's Stadium in May 2016.
The 26 year old has featured 11 times against Southampton, scoring four times with three of the goals coming in the Premier League while the fourth came in Leicester City's 1-0 win in the semiinal of the FA Cup in April 2021 at Wembley Stadium.
Iheanacho scored three times in five games in February and the Nigerian will fancy himself starting March with a goal.