Ilechukwu denies Plateau United title ambitions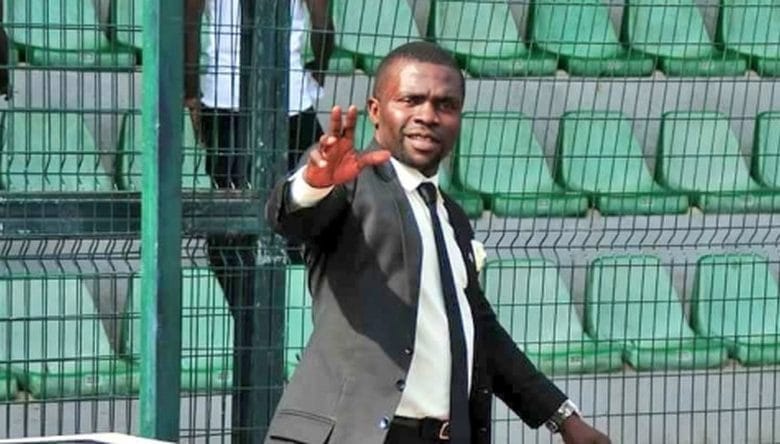 Ilechukwu denies Plateau United title ambitions
After a 1-1 draw in Ilorin against Kwara United, Coach Fidelis Ilechukwu attempted to play down suggestions that Plateau United are in competition with Rivers United for title, insisting that Rivers United have the finest advantage so far.
But to the Coach who drew attention to his credentials at MFM, the one point picked at Kwara United is very important especially after losing their unbeaten record to Sunshine Stars of Akure. Ilechukwu disclosed that after Akure, he had told the players that anything can happen anywhere in the league.
"To us we are not competing with Rivers United but working hard to finish in a better position at the end of the season.
"Kwara United are one of the best teams in the league, hence a point means a lot to us because we really need it and we are supposed to still be playing unbeaten but we lost to Sunshine Stars of Akure" Ilechukwu said.
The MatchDay 22 fixture of the Nigeria Professional Football League (NPFL) ended 1-1 in Ilorin with the hosts scoring first.
It's a result that has seen Plateau United come a point behind the league's table topper, Rivers United, but with the Port Harcourt side still with a game in hand. Both sides now have 46 and 45 points respectively.
Kwara United started the game brightly dictating pace of the match to the admiration of their fans and drawing applause on most occasions.
Samad Kadiri put the hosts ahead in the 14th minute after a fine first touch to despatch a Plateau United's defender before shooting to the roof of the net.
The lead only lasted two minutes when former Kwara Football Academy (KFA), product, Wasiu Jimoh drew the visitors level with a fine finish.
Jimoh firstly, forced Dele Aiyenugba to a great save, before finishing the rebound with a fine header.
In the space of three minutes, Kadiri and Jesse Akila both missed huge goal scoring opportunities for the hosts and the visitors to the disappointment of their benches and fans.
The visitors came out stronger in the 2nd half after defending for most part of the first half.
The introduction of the trio of Silas Nenrot, Albert Hilary and Chimezie Izuchukwu in the 56th minute of play by Plateau United made life difficult for the hosts as they forced the duo of Isaiah Ejeh and Jide Williams to defend with all their strengths.
Kwara United's Chief Coach, Ashifat Suleiman, said the result was a disadvantage even though the league is a marathon game.
"We can get what we have lost today in future games, it is like we have lost all the three points" Suleiman said.