'I'll never forget what Nadal did for me'
Federer hails Spaniard for personal sacrifice he made to be in London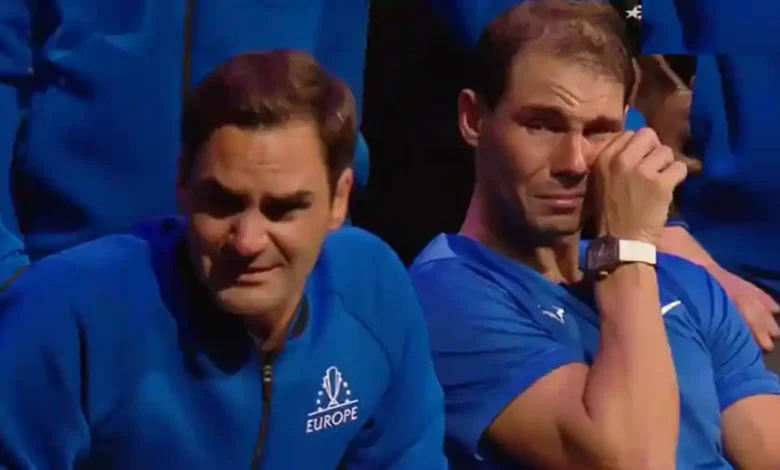 Tennis legend Roger Federer says he will never forget the sacrifice Rafael Nadal made to grace his final tennis match at the Laver Cup in London.
Nadal participated in the London tournament despite his wife recently being hospitalised due to complications with her pregnancy, and the effort to be there wasn't lost on Federer.
"I told him, 'Look, I'll keep you posted. You let me know how things are at home. And we'll reconnect'," Federer told the New York Times.
"But it very quickly got clear on the phone, and Rafa told me, 'I will try everything I possibly can to be there with you.'
"And that felt obviously incredible for me. And it showed again how much we mean to one another and how much respect we have.
"And I just thought it would be just a beautiful, amazing story for us, for sports, for tennis, and maybe beyond that as well, where we can coexist in a tough rivalry and come out on top and show that, hey, again it's just tennis.
"Yes, it's hard, and it's brutal sometimes, but it's always fair.
Federer and Nadal were seen crying and holding hands while sitting following their match, but Roger says it was a happy moment for him.
"It was a short moment," he said. "I think at one point, I was sobbing so hard, and I don't know, everything was going through my mind about how happy I am to actually experience this moment right there with everybody.
"And I think that's what was so beautiful about just sitting there, taking it all in while the music was playing, and the focus was maybe more on her [the singer Ellie Goulding]."