'I'm going to reign again to become three-time heavyweight champion of the world'
Anthony Joshua makes Oleksandr Usyk promise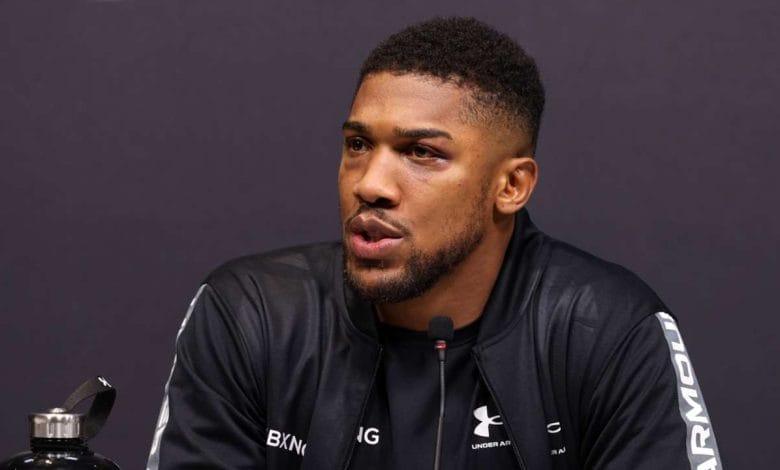 Anthony Joshua says his dead bones will rise again as he intensifies preparations for his rematch against Oleksandr Usyk.
The Nigerian fighter suffered defeat when both first met last September, losing his three belts to the Ukrainian but Joshua is confident he will become a three-time heavyweight champion of the world again.
While many analysts are backing Usky to emerge victorious again, Joshua has vowed there will be a different outcome in the rematch in April.
"I've come up short twice, but the majority of times I have overcome many obstacles. Next fight I'm going to beat him (Usyk) and I'm going to take those belts from him," he told Stuff.
"And I'm going to reign again to become three-time heavyweight champion of the world – whether people like it or not."
Joshua has also detailed the changes he has been making in his team, including dropping the biggest hint yet that he's parted ways with long-term trainer Rob McCracken.
"As I only fight once or twice a year, I have to stay busy and active in the gyms. But because I took a loss in my last fight, there's been a lot of reconstruction happening in my team.
"So I've approached training with more of a mental approach, looking at ways I can improve rather than just jumping back in the deep end from a physical point of view.
"I'm not happy about what happened previously because that's a competitor's mindset. You have to be angry at losing, it's not acceptable. So now it's about driving forward.
"One thing people know about me is that I bounce back and I don't take losses. I fight the best consistently – that's always been a part of my DNA."