Impressive Serena Starts Final Career Grand Slam On A Winning Note
Ukraine's Snigur stuns seventh seed Simona Halep in US Open first round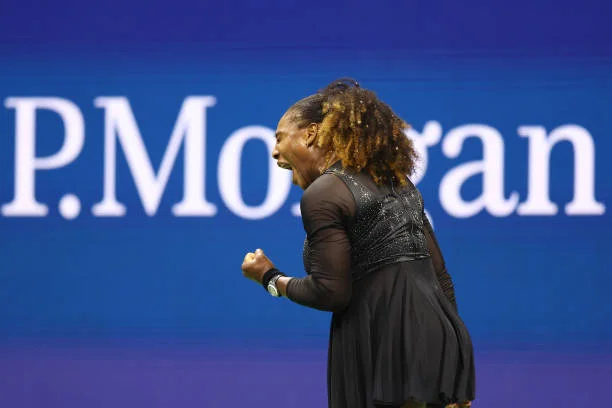 Serena Williams began her final grand slam on a winning note as she booked her spot in the second round of the US Open with a 6-3 6-3 win over Danka Kovinic.
There was an electric atmosphere inside Arthur Ashe Stadium, the capacity crowd was fully engaged from the very first point, unlike any other first round match.
Williams made a concerning start, particularly on serve where she hit quicky racked up five double faults. The 6-time former US Open champion steadily improved form 2-3 down in the first set, reeling off four straight games to take control of the match.
Williams looked much more comfortable in the second set; all aspects of her game improved as the match went on. Most encouragingly was the improvement in her serve which started to look the famous serve of old.
Williams' movement, as well, was on point. There were times when viewers could almost forget that the 23-time Grand Slam champion is 40 years old.
There was not much drama within the match once Williams found her rhythm. Kovinic wasn't great on serve, but there was nothing she could have done anyway against the way the American was playing.
In front of a packed house, all hoping Williams advanced to play another day, Serena found her form and put her opponent away.
Meanwhile, a young Ukrainian player whose training base was bombed caused the first big shock of the US Open by knocking out seventh seed Simona Halep.
Twenty-year-old Daria Snigur won the Wimbledon junior title three years go but this was by far the biggest result of her senior career.
The Kyiv native broke down in tears and made a heart shape with her hands around a ribbon on her chest in the colours of the Ukrainian flag after defeating Halep 6-2 0-6 6-4.
"It means Ukraine is always in my heart," said Snigur. "This is a victory for Ukraine, for all Ukrainian people, for my family, for my team."
Snigur's father is with her in New York but her mother is at home in Kyiv, where the youngster is no longer able to train after the centre where she trained was bombed in the war.
"The situation is bad, of course," she said. "I try to do the best for Ukraine, I try to support my country. It's not so easy because the war is continuing. Sometimes it's impossible to play but I try to do my best because I want to live in Ukraine.
"Before the war I practised in Kyiv but Russia bombed my base so before the US Open I practised in Riga with my coach but I don't have a base where I can practise every time.