Incredible Nadal Wins Record 21st Grand Slam Title!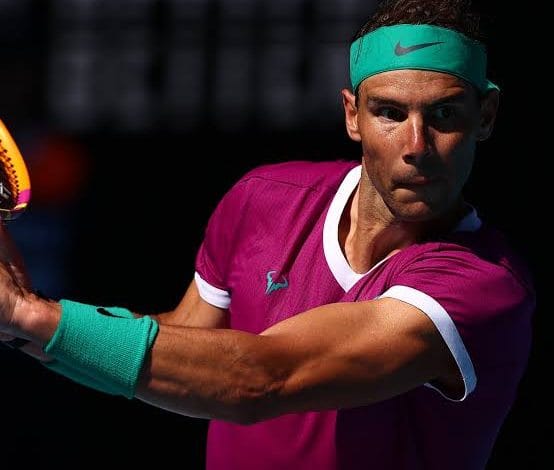 Rafael Nadal staged an incredible comeback against Daniil Medvedev to win the 2022 Australian Open and claim a record 21st career Grand Slam.
Nadal, who hadn't won a best-of-five sets match from two sets behind since 2007, won 2-6, 6-7, 6-4, 6-4, 7-5 to secure his second Australian Open title.
The match appeared to be going the way of Medvedev as he won a pulsating second set tie-break and had three break-point opportunities in the middle of the third set.
However, Nadal managed to hold his serve before breaking Medvedev for the first time in the match on his way to winning the third set 6-4.
The long, intense baseline rallies continued in the fourth set, with both players digging deep under the pressure.
Medvedev responded to an early Nadal break, but the latter broke the Russian again to the delight of the crowd.
Nadal held his nerve to serve out the set, to take the match to a decider after more than four hours.
Both players maintained an extraordinary level of tennis, despite the growing tension as break-point opportunities were missed in the first four games.
The key moment came when Nadal broke Medvedev in a tight fifth game to go ahead for the first time in nearly five hours.
Medvedev had chances to break back immediately, but Nadal just held on in another long game.
Nadal served for the match at 5-4, but Medvedev showed his class by breaking the 35-year-old to level things up.
Another twist came just minutes later as Nadal broke Medvedev for a second time in the set to serve for the title again.
This time, after a brutal five hours and 24 minutes, Nadal held his nerve to complete an iconic comeback.
Nadal becomes the GOAT in tennis
Nadal took full advantage of the absence of world number one Novak Djokovic to go one ahead of the Serb and Switzerland's Roger Federer on the all-time Grand Slam titles list.
The Spaniard took six months out after the 2021 French Open, yet played some of the best tennis of his life throughout the final when he looked down and out.
Having won a record 13 French Opens, Nadal has particularly struggled in Melbourne having only previously won the Australian Open on one occasion, which was 13 years ago in 2009.
It was an incredible effort from Nadal to comeback from an almost-certain loss to beat Medvedev, and his victory will go down as arguably the best of his stunning career.