Israel Adesanya: McGregor has 'raised the bar' in MMA
Nigerian hopes to emulate Scot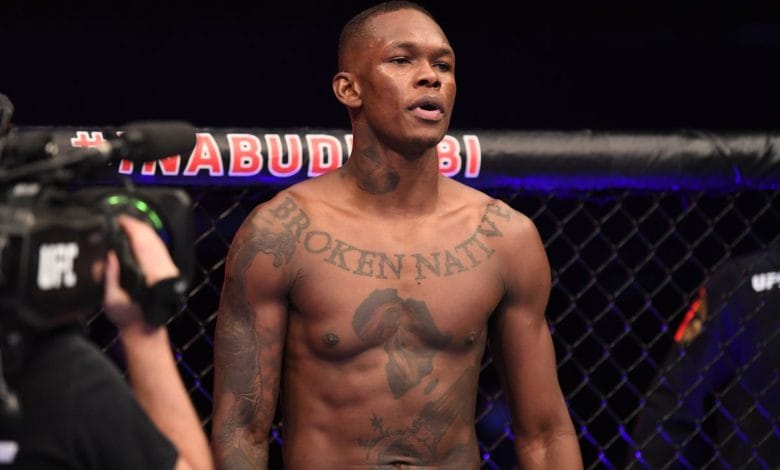 UFC middleweight champion Israel Adesanya has praised Conor McGregor for "raising the bar" in MMA and hopes to emulate the Scot in his career.
Adesanya was responding to a tweet put out by the Irishman after it was announced that the current middleweight champion had signed a multi-fight deal with the UFC, reportedly making him the second-highest paid fighter in the promotion.
McGregor tweeted: ""Can't wait to see Izzy Style back in the Octagon this weekend. One of the true remaining high-level fighter/performer athletes we have on the roster. Don't just fight. Perform!"
Speaking to the press ahead of his re-match with Robert Whittaker at UFC 271 in Houston, Texas, the 32-year-old Adesanya revealed that, with his new UFC deal, he believes he is behind only McGregor when it comes to pay.
"Real recognise real," Adesanya said. "We're on the same team when it comes to Paradigm. Yeah, I think I'm second place now when it comes to highest-paid fighter on the roster, well, active right now.
"But Conor is a guy that I've admired from the jump, when he fought Marcus Brimage.
"He's a performer. So, when he said 'perform,' I know what he means. You don't just go in there and fight. You perform.
"I appreciate Conor and what he's done for the game. Whether you like him or not, he's raised the bar, the whole game is better because of him.
"Ronda Rousey did that in her time – I look to raise the bar the same."
"He's always been a beast, but I'm a different beast – but the same animal."