Italian Press: Osimhen 'not decisive' against Inter Milan
Spalletti says forward lacks experience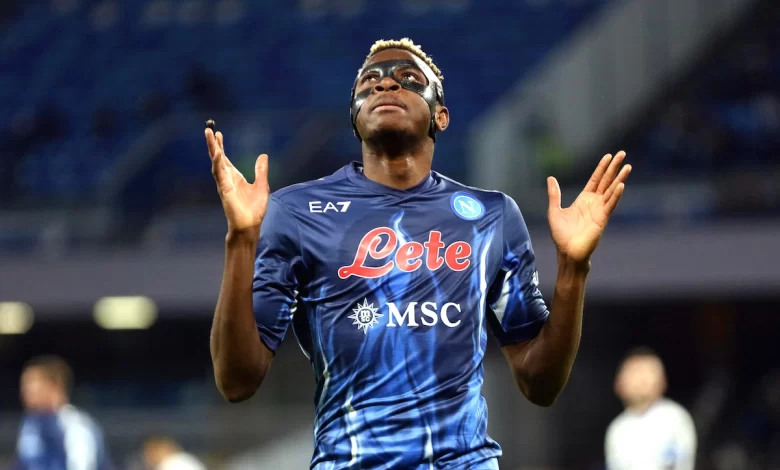 The Italian press felt that Victor Osimhen was up to his usual standards in Napoli's draw with Inter on Saturday.
The Partenopei took an early lead in the match following a Lorenzo Insigne penalty, before an Edin Dzeko strike early into the second half levelled things out. Neither side could find an advantage in the second half, leaving things all square at the Stadio Diego Armando Maradona.
Osimhen's performance was unconvincing with Corriere dello Sport feeling that the player was "never decisive" in the match, "like he usually knows how to be."
Corriere della Sera held a similar sentiment, noting "he made the whole Nerazzurri defence dance but more cynicism is needed in front of goal."
Napoli had the chance to rise to the top of the league table with a win over Inter on Saturday, but the draw left them trailing the Milanese club by a point.
Napoli coach Luciano Spalletti seems to agree with the assessment of Osimhen and gave some more advice for the Nigerian who was a constant thorn in the side of Inter's defence, but perhaps had more enthusiasm than clinical edge.
"He has incredible potential. At times he gets a bit isolated from the squad, as he goes one against 11 and doesn't realise the team isn't following him. I've told him to make these runs to the corner flag at the right time, because he tires himself out with those runs.
"He is strong physically, has pace, is good in the air, can shoot well. He lacks experience, but he needs to learn when to make the run and when to hold back, as that can end up isolating him from the rest of the team," said Spalletti