'It's practically impossible to sign Cristiano Ronaldo'
Atletico Madrid shuts door on CR7 rumours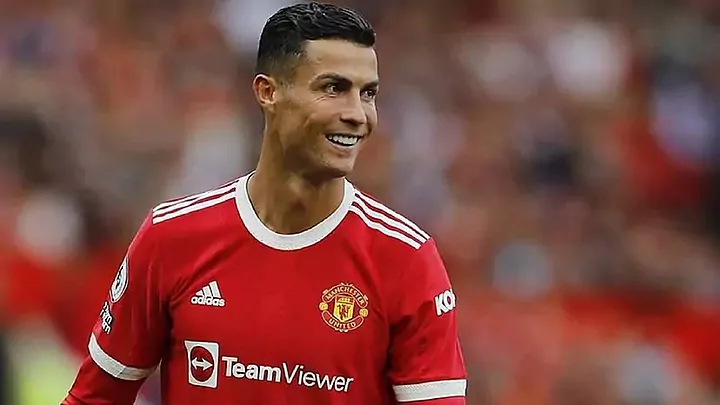 Atletico Madrid also seems to be out of the bidding for Cristiano Ronaldo. Or so said its president Enrique Cerezo, after speaking to several media, reports Marca.
"I don't know who made up the Cristiano story, but it's practically impossible for him to come," Cerezo said. It may be a tactic to not complicate the operation, although Atletico have always maintained that it was a very difficult transfer to make because of the club's economy.
In recent weeks Cristiano's name has been on Atletico's table, thanks to the influence of Jorge Mendes, who has a very good relationship with the club.
Simeone has that attacking position very well covered, to the point that the leaders will try to get rid of one of the strikers on the payroll right now.
Therefore, the club seems to rule out right now the incorporation of United's Portuguese striker. On Tuesday afternoon, Cristiano arrived in Manchester to inform the club of his firm intention to leave this summer.
And that the Red Devils have used all their cards to prevent it, such as Alex Ferguson, United's legendary coach and who has a great relationship with the Portuguese.
Ronaldo has made clear his desire to leave Manchester United and, since then, there have been several European giants who have been linked with him.
Atletico Madrid are one of those clubs and Ronaldo's girlfriend, Georgina Rodriguez, has just added fuel to those rumours by surprisingly 'following' Carla Pereyra, wife of Los Colchoneros coach Diego Simeone on Instagram.
This simple act has sparked rumours of the Portuguese's possible arrival at the Estadio Wanda Metropolitano.
Cristiano doesn't have offers pouring in. He will not return to Juventus, and Paris Saint-Germain have long ruled out the possibility. Bayern Munich have done the same.
Therefore, Atletico seem to be the best option for the Portuguese star, and he would also be back playing in Madrid, a city he knows and where he would be delighted to return.