Iwobi, Aribo, Bassey market value rises, Ndidi drops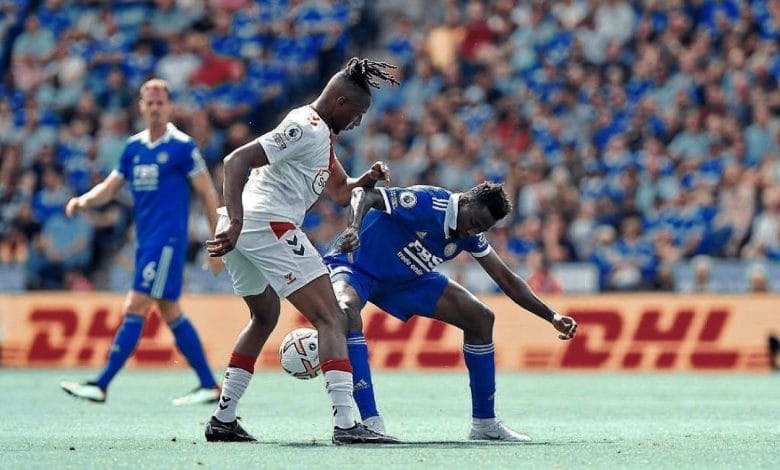 The impressive performances of Everton's defensive midfielder Alex Iwobi, Southampton attacking midfielder, Joe Aribo and Ajax defender Calvin Bassey in the ongoing 2022/23 football season have not gone unrewarded
The trio's market value has soared like the Eagle after the latest update by Transfermarkt.
Bassey is now the most valuable Nigerian defender after his value rose by €8m from €10m as at July last year while playing for Scottish Premiership side, Rangers to €18m this month.
The defender has had a remarkable turnaround in his career since he was valued at just €1m in December 2021. His value has not only risen, he also got an invite to play for the Super Eagles of Nigeria.
Aribo, Bassey's compatriot at Rangers last season also had his value rise by €5m after he switched the Ibrox stadium in Glasgow for Saint Mary's in Southampton.
The 25 year old's value has risen from €10m in June last year to €15m this month.
Aribo has scored once in six Premier League appearances and have started four of the games in his debut season in the competition.
Iwobi is unarguably the most effective Nigerian player in Europe so far this season and the versatile player has excelled in all the positions he has been deployed by Toffees manager, Frank Lampard so far this season.
Clearly Everton's best player so far this season, Iwobi's market value has started rising again after the freefall that began soon after he attained his highest market value ever (€32m) in September and December 2019.
The 26 year old's value dropped consistently from €25.5m in April 2020 to €22m in March 2021 and €18m in December 2021 and June 2022.
The former Arsenal player's value has now risen by €4m, from €18m to €22m.
For Wilfred Ndidi however, his value has dropped from being a joint most valuable Nigerian player with Victor Osimhen in June 2021 (€60m) to the second most valuable first in June 2021 when the Napoli forward's value rose to €65m and now the midfielder's value has dropped further.
The 25 year old is now worth €50m after an indifferent start to the 2022/23 season.
Ndidi's compatriot at the King Power stadium, Kelechi Iheanacho's value is unchanged as the 26 year old is still valued at €20m, his highest market value ever since June 2021.