Iwobi seeking to score his first goal in 11 games against Leicester City
Iheanacho targets fifth goal involvement in 11 matches against Toffees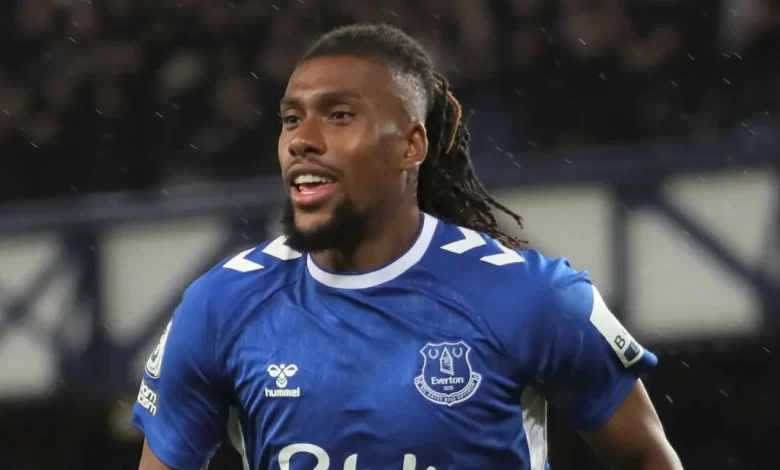 Alex Iwobi will be making his 14th straight start for Everton after he was named in the starting line up in Saturday's Premier League game against Leicester City at Goodison Park.
The Nigerian has been in great form this season and has started all the Premier League games he has featured in so far this year. He started in all 15 he featured in when Frank Lampard took over as manager of the Toffees last season (early this year) and has played in all 13 so far this season.
If he starts, it will be his 29th start in 29 games and the Nigerian will be seeking to score his first goal in 11 appearances against the Foxes across all competitions albeit he has provided two assists in nine Premier League encounters.
While Iwobi is seeking for his 29th start, Leicester City's Kelechi Iheanacho will be hoping to get his second in 11 games if he gets subbed on after he was named on the bench yet again.
The 26 year old will now be waiting for his ninth start in 24 games in the competition in 2022 when the Foxes travel to West Ham in their final Premier League game before the start of the World Cup in Qatar.
Unlike Iwobi, Iheanacho has scored twice and bagged two assists in 10 Premier League games against the Toffees.
For Wilfred Ndidi who will be hoping he plays a part in Saturday's game after just returning from an injury, this will be his ninth Premier League game against Everton and the 25 year old has neither scored nor assistsed any goal in the nine matches.
He is listed among the nine players in the Foxes' substitutes bench.