Iwobi: 'We Will Be Back To Fight For Our Nation Stronger'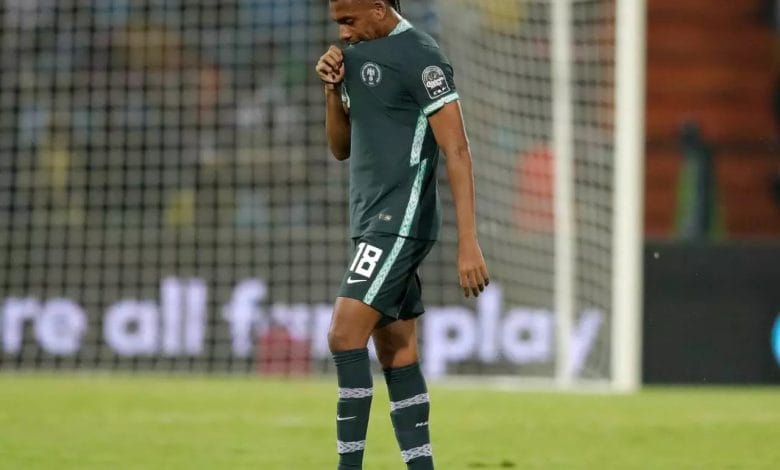 Everton forward Alex Iwobi is pained by the unceremonious exit of the Super Eagles at AFCON 2021 but the 25 year old believes the nation will soon have cause to smile again.
Iwobi, blamed by some for his reckless challenge in the 1-0 loss to Tunisia which earned him a red card is optimistic the Super Eagles will come back stronger.
The former Arsenal man who suffered online attacks after the game wrote on his Instagram page that he owes it to himself to come back stronger for the team.
"Moments of joy can quickly turn into pain and anguish. As much as it's a part of football, we came for more… our fans who shares this moments with us both in Cameroun and across the world deserved more!', he wrote.
Continuing, Iwobi is confident Nigerians will soon have a strong reason to celebrate again.
"The beauty of the game is the next moment of jubilation is never to far round the corner. We will be back to fight for our nation stronger. We owe it to you and I owe it to myself. Thank you for all the words of support and encouragement..it doesn't go unnoticed.'
The Super Eagles will return to action in March when they take on old rival Ghana in the playoff for a spot at November's FIFA World Cup in Qatar.