Jack Grealish: Arsenal played better than us, but..
Odegaard: We were not clinical enough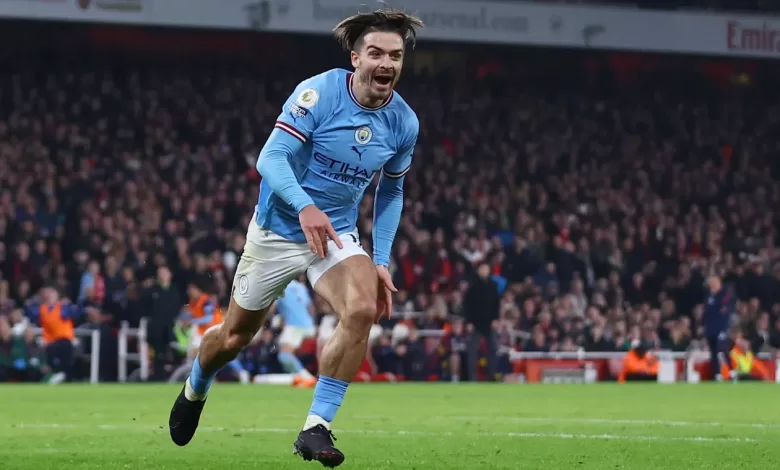 One of Man City goalscorers on Wednesday at the Emirates stadium, Jack Grealish says what counts in football is not the amount of possession a team has but the number of goals scored.
Man City defeated Arsenal 3-1 in their Premier League clash although the Gunners enjoyed more possessions than the visitors.
In fact, Man City's 36% possession is their lowest figure in a Premier League match for 11 years, since a 1-0 defeat at Emirates Stadium when Mikel Arteta scored the winning goal.
Grealish acknowledged the Gunners enjoyed more possesion but insists it counts for nothing if not backed by goals.
"Being honest, I think Arsenal played better than us. I won't say too much about us having only 36% possession! They had a few chances, but I think if you want to win titles then you have to win matches like this even if you're not at your best,' Grealish said after the game.
Pep Guardiola, coach of the visitors agreed Arsenal gave them a tough time but says his men were better in the second half.
"Arsenal was much better than us in the second-half, we weren't intense enough. I changed something second-half and we were much, much better. From the first minute of the second-half we were so much improved, and we had extraordinary control over very dangerous attackers.'
Arsenal captain. Martin Odegaard says the Gunners were not clinical enough.
"I think the match is decided in the penalty boxes. We weren't sharp enough and they were better there. We played well otherwise and created good chances, but we need to be more clinical in front of goal. All season we have said about staying calm, taking it game by game, and nothing changes."