John Maja: I want to help Stoke City return to Premier League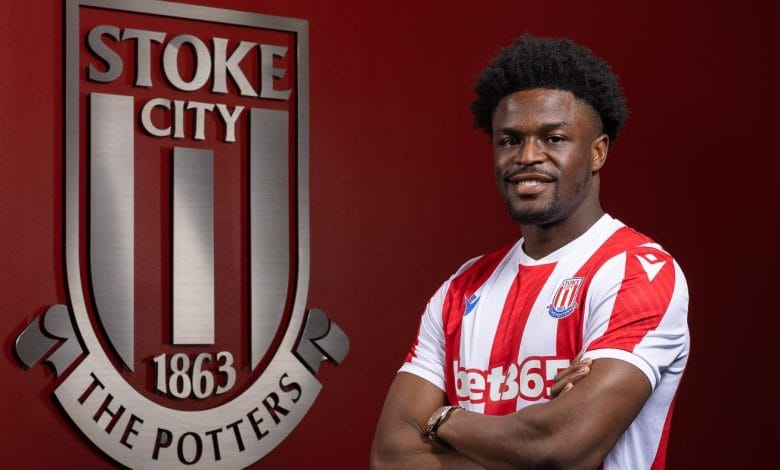 Josh Maja says he hopes to score a lot of goals that will help Stoke City to return to the Premier League four years after the Potters were relegated to the Championship.
The Nigerian sealed a deadline day loan switch to the club on Monday night with an option to make the deal permanent and says he is ready to begin the promotion fight with the Potters.
Stoke City are 12th on the log with 39 points, six off the playoff places.
The 23-year-old also revealed that the coaching staff at Stoke City had a big part to play in his decision to move to the bet365 Stadium.
"It was the ambition and admiration that the coaching staff have for me here," Maja expressed. "They showed a big interest in me and did a very good job convincing me to take the opportunity to come here.
"Also, the long-term mindset. Obviously it's a loan deal with an option so if all things go well I could be here longer than this season, so we will see how it goes, but I'm excited."
He added: "It didn't really take too much selling, it was more that the staff had a lot of admiration for me, and I knew that Stoke City was a big club with a lot of his history in the Premier League. That is where I want to be, and hopefully I can take the club to where it should be."
When discussing how crucial it was for there to be the option to make the move permanent at the end of the season, Maja proclaimed: "It was very important.
"Obviously my time at Bordeaux hasn't been easy this season. I was injured at the start and haven't had the game time.
"To come here, play a number of games and hopefully score a lot of goals, it's obviously going to have a big impact on the club.
"Hopefully I can do the job and help this club back to where it belongs, which is the Premier League."
Whilst admitting he may need a little bit of time to get up to full speed having found minutes hard to come by with Bordeaux this season, the forward has outlined what he hopes to bring to Michael O'Neill's side.
"I've been keeping fit," Maja added. "I've not played too much this season, but I'm a naturally fit guy so I don't think it's going to take me too long to get up to speed. For sure, I'm going to need a few games to get going, but from there I'm going to push on.
"I'm a player that hopefully brings goals. Everywhere I have gone I've scored goals so that's one thing I think I'm recognised for. But quality on the ball, movement, linking play, creating chances are also big parts of my game.
"I just want to give my everything, be present in every moment, work hard for the team, and win games. I'm a winner so will do whatever it takes to win games."