Kelechi Iheanacho: We'll Be Ready For Liverpool Test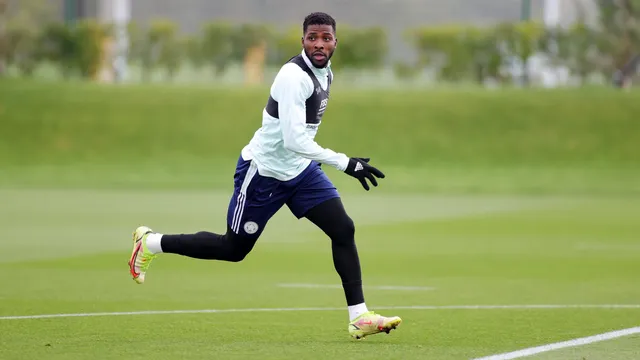 Kelechi Iheanacho believes Leicester City will be fully aware of the challenge which awaits the Foxes at King Power Stadium on Tuesday evening when they confront Liverpool in a Premier League matchday 19 clash.
Leicester City were denied a famous victory at Anfield in the quarter-finals of the Carabao Cup following a 5-4 penalty shootout defeat last Wednesday and Iheanacho, who scored for the injury-hit Foxes in a 6-3 reverse at Manchester City on Boxing Day says he and his team-mates are excited to lock horns with Jürgen Klopp's side so quickly after their last meeting.
The Nigerian is confidence that familiarity could help Leicester on the night.
"We're looking forward to it," City's No.14 told LCFC TV. "We played them in the cup and it obviously was a good game, but we lost. We're hoping to do better in the Premier League and get something out of the game.
"When you play a team like them, you know how they play, you know about the players, and you know how to hurt them as well, how to attack them. We know about how they play and hopefully we give them a game.
"We put in a good performance at Anfield and we're hoping to repeat that at King Power Stadium. Hopefully we'll do that," said the25 year old Nigerian in an interview with LCFC TV,
Leicester registered a 3-1 home success over Liverpool last term and, while defensive injuries mount at the Club, Iheanacho has been buoyed by their attacking exploits. The Foxes have scored 10 goals in their last three outings in all competitions.
"When you play them and you beat them and they come back again, obviously you have a great confidence," he added. "They're a good side, so you need to come out strong. You need to finish well. We'll be ready. Getting a goal against Man City has given me confidence for the next game. Hopefully there's more to come.
"Attacking-wise, we've been great and we need more of that. We need to create more chances and score more goals. It'll be great to finish the year at home and it was a good year. Hopefully we'll finish well at home and get the points we need."