Kipyegon surprised to break a world record for the second time in a week
Becomes first athlete ever to break the world record in two separate events in the Diamond League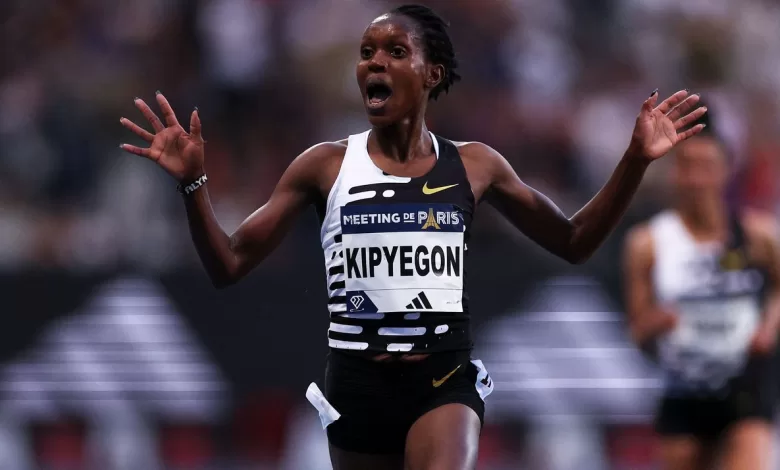 Olympic and World 1500m champion, Faith Kipyegon says she is surprised to set her second world record in just one week after running 3:49.11 in Florence last week to become the first woman in histroy to break 3:50 (3:49.11) in the 1500m.
The 29 year old Kenyan ran 14:05.20 at the Stade Charléty in Paris, France on Friday night to break the 5000m world record (14:06.62) held by Ethiopia's reigning World 10,000m champion, Letesenbet Gidey who ran 14:07.94 to finish second.
Kipyegon is now the only athlete ever to have broken the world record in two separate events in the Diamond League, and the first in the series' history to set two world records in the space of a week.
Asked after the race if she was expecting a world record in the event, the Kenyan said no.
'No, I did not think about the World record, I do not know how I made it. I just focused on the green light and tried to stay relaxed and enjoy the race. I just did the race and wanted to see what happens, when I saw that it was a WR I was sooo surprised.'
'It was all about giving my best. I just wanted to improve on my PB, the WR was not my plan. I just ran after Gidey, she is an amazing lady. It is amazing. I do not know what will be next, I still have to discuss it with my coach and my management. I am sooo happy, I am very emotional right now and do not know what to say. If my body is healthy, anything is possible,' she said.