Kylian Mbappe Crowned Best Player Of The Year At Globe Soccer Awards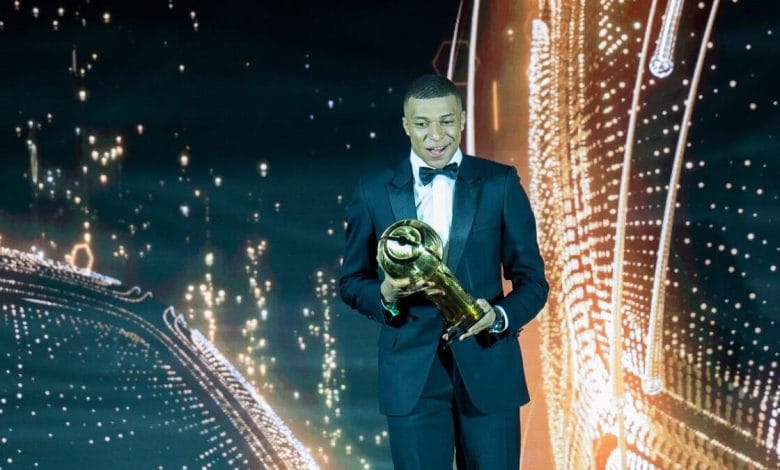 Kylian Mbappe is continuing to aim for bigger and better things in his career after being named Player of the Year at the Globe Soccer Awards.
The ceremony was held in Dubai on Monday evening, but Mbappe insists that he's just trying to focus on what lies ahead in his career, despite being grateful for the award.
"I want to win and win more," Mbappe said at the ceremony. "If you look at the world of football there are a lot of great players and if you fall asleep then someone can take it away from you.
"I'm a lucky guy who plays for a great team at club and international level, but I don't look back. I don't think about what I've won, my goal is to keep winning.
"I want to make football history."
Although Mbappe's future is still in doubt with his contract expiring at the end of the season and Real Madrid waiting for January 1 to be able to discuss a pre-contract agreement with the forward, the 2018 World Cup winner has continued to impress on the pitch with Paris Saint-Germain, leading him to win this award.
"It's a pleasure for me to be in Dubai with these great football legends," Mbappe said. "I thank my club for believing in me, my teammates for giving me so much, my family for always being with me.
"I'm very motivated to come back next year to win more individual and collective prizes."
Before concluding, Mbappe showed his disapproval of the proposed biennial World Cup, but did say that he is happy with VAR's use in football.