Ladan Bosso: We have achieved our first target
Wants eighth AFCON U20 title for Nigeria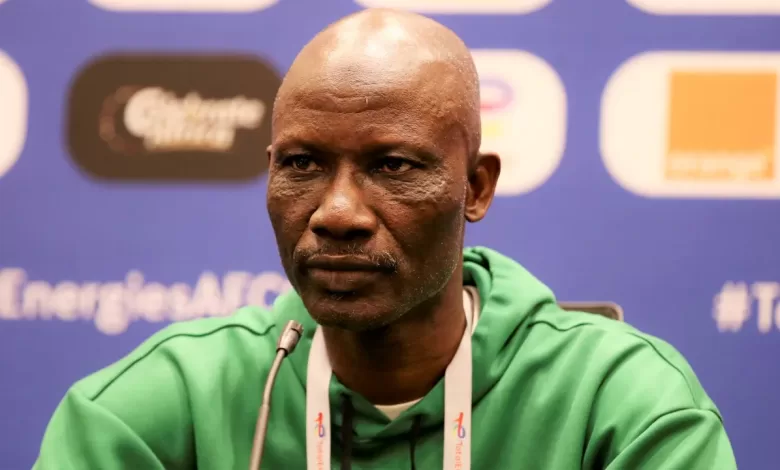 Flying Eagles coach Ladan Bosso was excited to book his place in the semi-finals and book a ticket to the FIFA U20 World Cup in Indonesia later this month.
Bosso has also credited the qualification of the Nigeria U20 team to his colleagues back home.
"Today we achieved our first target which is to qualify for the World Cup and that was achieved together but most importantly back home being the president of the Nigerian Coaches Association the Nigerian coaches are solidly behind me," he added.
"I have almost five coaches back home who are studying the opponents in the tournament and they send it to me to work on them so I dedicate this qualification to the Nigerian coaches."
Bosso has also heaped praises on Uganda despite defeating the Hippos to seal their place in the semi-finals.
The Flying Eagles edged Uganda 1-0 to book their place in the last four at the Suez Canal Stadium in Ismailia on Thursday
The Nigerians soared to the last four courtesy of Ibrahim Juma's own goal at the half hour mark in Ismailia.
"The Ugandan team is very compact and I never expected them to give us such a herculean task but we thank god we had our plans for the match and we worked on them," Bosso said after the match.
"The Hippos are very composed, compact and I believe that most of their players are in their local league.
"The quality I have seen in this tournament in the coming years African teams will play in the FIFA World Cup final."
The Flying Eagles will be hoping to secure their eighth title but they will have to face the winner in Friday's quarter-final in Alexandria between The Gambia and debutants South Sudan.