Lampard To Peseiro: Iwobi's best position is as a central midfielder
Says the Nigerian has the talent, the intelligence and creativity that any good team needs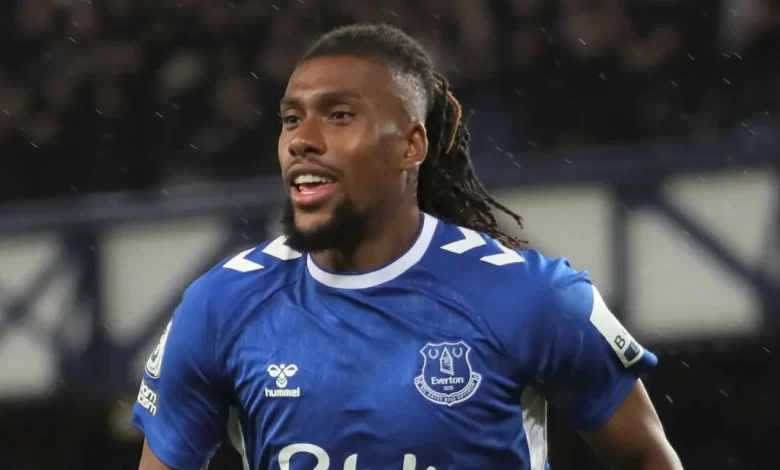 Everton manager Frank Lampard has told whoever cares to listen including Super Eagles manager, Jose Peseiro that Alex Iwobi's best role is in the central midfield position where his intelligence and creativity can be effectively put to use.
The Nigerian midfielder is enjoying the form of his life under Lampard and has started all 27 Premier League games he has featured in since the former Chelsea midfielder replaced Rafa Benitez as Everton manager.
"When I saw his qualities he had been showing on the wing or at wing-back in my early days here, I thought we could use him more in midfield as the energy and qualities were a big plus for us.
'He moved in there and I felt straight away that he looked better to me and this season, I started him with a real idea that he would be playing in a more central role.
"I think it suits him being central with the movements and passes he can make where he can go by people both ways in the middle, which is not always the case with midfielders in terms of traveling really quickly and having boundless energy centrally," Lampard said in an interview on Skysports.
Lampard revealed that the 26 year old's move to central midfield role came almost seamlessly after he had been used as wing-backs in the early part of the year and the new season.
"Sometimes you have to convince players but this was his preferred role and I can understand why," Lampard said. "So it's been a nice joining of my idea with what he wants as well.
"He's a very intelligent player so sometimes you don't have to tell him too much. But while it's my job to coach him through it, and I do have personal moments with him, it's about the structure of the team and him understanding his role within that. For a player of Alex's intelligence and quality, it's down to him.
"For me, these are the rules of football: you need the talent, which he has, you work really hard, you're a great team-mate and do all the right things and hopefully you can express yourself. Long may it continue with Alex."