Lampard: Why Iwobi has failed to deliver for Everton until my arrival
Toffees gaffer says Nigerian was played as a winger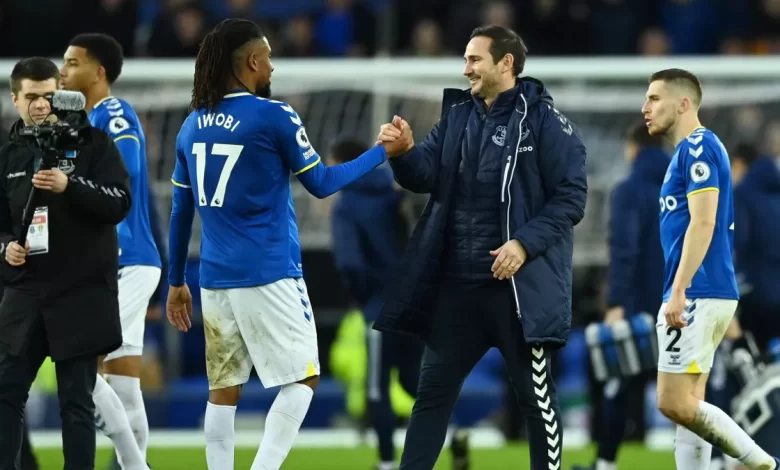 Frank Lampard says Alex Iwobi failed to deliver for Everton after his arrival from Arsenal in August 2019 because the Nigerian was wrongly used as a winger.
Iwobi made a transfer deadline day switch from the Emirates stadium to Goodison Park in a £34 million deal but the midfielder has failed to win the trust of the supporters.
The Nigeria international started showing glimpses of his potential when Lampard replaced Rafa Benitez in January and the 26 year old has been in phenomenal form since then.
Lampard, the three-time Premier League champion with has been credited with Iwobi's rennaissance of sort after he changed his position and started playing him in a central-midfield role, rather than on the wing.
The former Chelsea who scored 177 goals and bagged 102 assists in 609 Premier league games says he used his own experience as a midfielder to recognise Iwobi's threat from a central position and believes his ability to thrive was 'restricted' on Everton's flank.
'At the moment, I said it last week, I think he's one of the best midfield players in the league in my opinion in terms of being a No.6 or No.8,' Lampard said in his pre-match press conference ahead of the Premier League game against Tottenham.
'He played as a double No.6 earlier in the season and was really, really good for us, and then moved into a slight advanced No.8, and again, his form has been great.
'His development has been brilliant. It's a funny one, I think there was a perception about Alex when I came in, and it's all his work, all I've done is support him
and try to maybe adapt the position slightly, the rest is him.
'I felt and always saw he'd be dangerous in the middle area of the pitch. It probably helped I was a midfield player and I understood some of the things he had I
wouldn't want to go up against, and I felt they were restricted on the wing. Opening the pitch up more centrally was a big help for him and then the rest is him.
'I've been really pleased to see his development, I just want more from him because I think with what he's got, attribute wise, I think there's still more to come.