L'Equipe: Diego Simeone's highest paid football manager in the world
Argentine earns as much as Guardiola and Klopp combined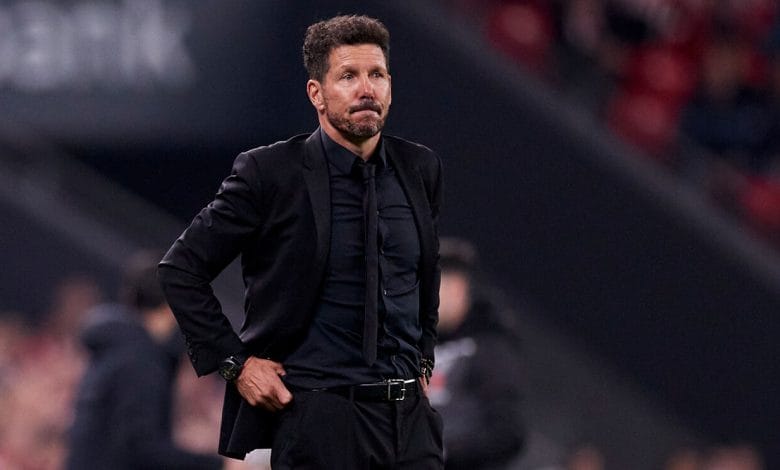 Atlético Madrid manager, Diego Simeone is the highest paid manager in the world, on a monthly salary of €3.33m, according to L'Equipe.
The Argentine has been a huge success since he joined Atletico Madrid as a coach and the club has ensured he stays on by making him the top earning manager in the world.
Not only is Simeone the highest paid manager in club football worldwide, he also earns almost exactly the same amount as Pep Guardiola (€1.89m) and Jürgen Klopp (€1.49m) combined.
To whom much is given much is certainly expected as Simone, in just over a decade at the club has delivered eight titles, including two Liga championships, two Europa League titles and a Copa del Rey, as well as leading his side to the Champions League final twice.
Simeone's take home is more than three times the amount that Carlo Ancelotti earns at the Bernabéu.
The Italian tactician takes home €910,000 per month, again according to L'Equipe, and Madrid may feel that is a bit of a bargain given his on-pitch success.
Simeone's contract at Atlético also runs until 2024 and the Metropolitano hierarchy will probably look to secure an extension on that before too long.
Top 10 highest paid managers in football
Diego Simeone (Atlético Madrid, €3.33m)
Pep Guardiola (Manchester City, €1.89m)
Jürgen Klopp (Liverpool, €1.49m)
Antonio Conte (Tottenham, €1.49m)
Massimiliano Allegri (Juventus, €1.17m)
Carlo Ancelotti (Real Madrid, €910,000)
José Mourinho (AS Roma, €777,000)
Julian Nagelsmann (Bayern Munich, €666,000)
Simone Inzaghi (Inter Milan, €620,000)
Marcelino (Athletic Bilbao, €500,000)
Source:L'Equipe