Lionel Messi Tragets 27th Goal In 47 Meetings Vs Real Madrid
As PSG host Real Madrid In UEFA Champions League Round of 16 tie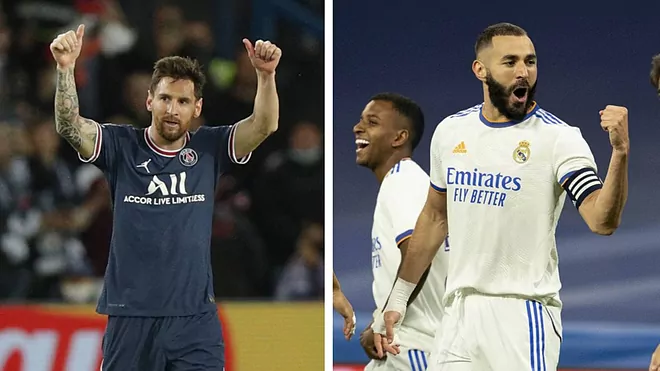 One of the many fascinating sub-plots surrounding Tuesday's Champions League last 16 first leg between heavyweights Paris Saint-Germain and Real Madrid will be Lionel Messi's reunion with his greatest career rivals.
For the first time in his illustrious career, Messi will not be wearing a Barcelona shirt against Real Madrid, having left the Catalan giants for PSG last summer.
Messi has come up against Real Madrid more often than any other opponent throughout his career, with Tuesday's first leg set to be his 46th appearance against Los Blancos.
The Argentine maestro has enjoyed himself in that time too, directly contributing to a whopping 40 goals – scoring 26 and creating a further 14.
Messi's 26-goal tally remains an all-time record for El Clasico fixtures – one which may never be beaten – and he has only scored more times against Sevilla, Atletico Madrid, Valencia and Athletic Bilbao.
Sevilla, Levante and Getafe are the only teams Messi has recorded more assists against during his career too, although the Clasico contests often brought out the rougher side of the Barcelona legend as well.
Messi picked up 14 yellow cards against Madrid – more than against any other opponent – although none of those resulted in him being sent off.
Of his 45 previous meetings with Los Blancos, Messi has ended up on the winning side 19 times, with 11 draws and 15 defeats – a respectable win ratio of 42%.
The only competition Messi has not tasted defeat against Real Madrid in is the Champions League too, with Barcelona and Real Madrid memorably meeting in the 2010-11 semi-finals.
However, while he may have been the scourge of Madrid for the vast majority of his career, the goals did begin to dry up in Clasicos towards the end of Messi's stay at Barcelona.
Indeed, the 34-year-old failed to score in any of his last seven showdowns with Madrid across all competitions, last doing so in the 2017-18 campaign.